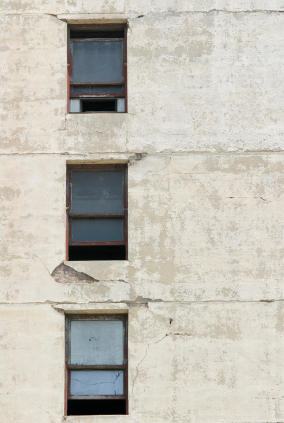 The matter of whether private companies should be required to include so-called affordable housing units in residential developments is worthy of debate. Perhaps any developer who takes public funding ought to be subject to such requirements. A developer who doesn't take public money is a different story.
There is room to debate a number of points between those two notions, and we hope that interested parties will do just that as Los Angeles considers its future.
That's why we regret that Los Angeles Mayor Antonio Villaraigosa has confused the debate with a proposal that offers precious little clarity as it aims to spend $5 billion on affordable housing.
The proposal counts an initial commitment of $700 million to be invested by a Columbia, Maryland-based non-profit organization called Enterprise Community Partners, along with $300 million that apparently would come from the city, although no specifics were offered there.
The next $4 billion would be raised through borrowings, grants, and "tax-credit equity"—whatever that turns out to be. In any case, Villaraigosa claims that the city will "leverage $1 billion in public funds into a $5 billion investment in affordable housing throughout local neighborhoods."
The Garment & Citizen appreciates Villaraigosa's willingness to step up to a challenge. We like politicians who want the spotlight when the going gets tough. We also appreciate Villaraigosa's political instincts, which are usually well-honed.
We must, however, respectfully inform the mayor that he has gone tone deaf on this one.
Our nation is currently amid a crisis wrought by a lot of folks who talked in vague terms about the financial aspects of housing, and a bunch more who didn't listen closely enough. We have a bunch of elected officials trying to figure out what to do about our problems, and it's a safe bet that many of them still can't explain how Wall Street's exotic financial instruments figure into the misery. We have a big chunk of our corporate class that used to revel in the sharp edges of the free market but now await government rescue.
Now is not the time to launch a $5 billion proposal that relies on "tax-credit equity" for even a single bit of its funding. Not unless you are willing and able to explain the meaning of tax-credit equity, and how it benefits taxpayers. Nor is this the proper climate for putting 20% down on a $5 billion proposal and "leveraging" the rest of the funding.
There are many other problems with Villaraigosa's proposal, which talks about the $1 billion in public money for starters. But that total appears to count the $700 million from Enterprise Community Partners, which is not an agency of government.
The proposal mentions 20,000 new housing units, but then says that some of the money would go toward "addressing the foreclosure crisis" and "preserving the affordability of 14,000 rental units."
We wonder if those 14,000 rental units to be "preserved" are part of the overall goal of 20,000. Are we adding 20,000 units of housing? Or will we preserve those 14,000 and see only 6,000 new units? Is this a bailout for over-extended landlords whose tenants are having a tough time making the rent as the economy dips?
Then there are the hints of a taxpayer-financed smorgasbord. Villaraigosa says he also wants to build the housing units along heavily used transit corridors. There's a call to shift the "city's strategy from managing homelessness to moving people out of it." He says he wants to "transform L.A.'s public housing sites into vibrant, mixed-income communities."
Is this proposal aimed at reducing the city's carbon footprint by getting residents to trade their cars for train rides? Is it about social services for the homeless? Poor folks in housing projects? The middle class?
All of those subjects merit a clear focus, but this is a mish-mash.
Villaraigosa should review his proposal and think again about whether he wants to pursue these goals in this way.
Perhaps it's worth his effort, and there might be more to like with a better explanation.
For now, however, this is a $5 billion proposal that just doesn't add up.
That's not a line Villaraigosa or any other elected official ought to be walking in today's world.
Jerry Sullivan is the Editor & Publisher of the Los Angeles Garment & Citizen, a weekly community newspaper that covers Downtown Los Angeles and surrounding districts (www.garmentandcitizen.com).