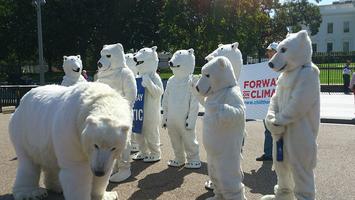 "Hey-hey, ho-ho, Western culture's got to go.
– Slogan from 1988 Stanford University protest led by Jesse Jackson.
In the aftermath of San Bernardino and Paris massacres, our cognitive leaders – from President Obama on down – have warned Americans not to engage in what Hillary Clinton has described as "a clash of civilizations." But you can't have a real clash when one side – ours – seems compelled to demean its traditions and values.
Leaders in America and Europe don't want to confront Islamic fundamentalism, or other nasty manifestations of post-Western thinking, because they increasingly no longer believe in our own core values. At the same time, devoted to the climate issue, they are squandering our new energy revolution by attempting to "decarbonize," essentially leaving the field and the financial windfall to our friends in Riyadh, Moscow, Tehran and Raqqa.
Western ethos deconstructed
As the great 15th century Arab historian Ibn Khaldun observed, societies that get rich also tend to get soft, both in the physical sense and in the head. Over the past two centuries, Western societies, propelled by the twin forces of technology and capitalist "animal spirits," have created a diffusion of wealth unprecedented in world history. A massive middle class emerged, and the working class received valuable protections, not only in Europe and America, but throughout parts of the world, notably East Asia, which adopted at least some of the Western ethos.
Read the entire piece at the Orange County Register.
Joel Kotkin is executive editor of NewGeography.com and Roger Hobbs Distinguished Fellow in Urban Studies at Chapman University, and a member of the editorial board of the Orange County Register. He is also executive director of the Houston-based Center for Opportunity Urbanism. His newest book, The New Class Conflict is now available at Amazon and Telos Press. He is also author of The City: A Global History and The Next Hundred Million: America in 2050. He lives in Orange County, CA.
Photo by Payton Chung from DCA, USA (Polar bear protestUploaded by AlbertHerring) [CC BY 2.0], via Wikimedia Commons