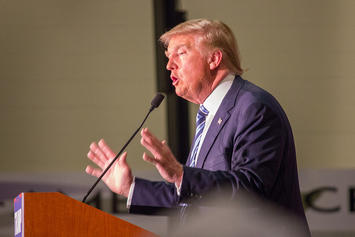 A year into office, Donald Trump remains something of an unlikely figure: a self-promoting and well-heeled demagogue who leads a bedraggled coalition of piratical capitalists, southerners, and people from the has-been or never were towns of Middle America. His fiercest opponents largely come from the apex of our society: the tech oligarchy, a rabidly hostile press and the cultural and academic hegemons.
These sophisticated people see Trump as responding crudely to his sans-culottes base. To them, he threatens everything from the free press to the rule of law and common decency. Yet Trump as peasant leader matters more than his ego-driven persona. He and other wannabe populists in Europe represents a modern version of the kind of peasant rebellions that rocked the Europe of the Middle Ages and China, highlighted by the 1850 Taiping rebellion.
Autocrats against autocracy
Such bottom up uprisings, usually elicit strong opposition from the established institutions. Today they span the gap from corporate liberals to establishment conservatives. For all their surface differences, these groups tend to share similar class experiences and perspectives; they both see Trump and his supporters as inveterate racists and fascist shock troops. Retiring GOP Arizona Sen. Jeff Flake even has denounced him as a new Stalin.
To be sure much of Trump's media commentary is intemperate but its significance, to paraphrase Shakespeare, is often "a tale of an idiot, full of sound and fury signifying nothing." In contrast many believers in a free press had little problem when President Obama threw journalists in jail and abused the surveillance instruments of the state. Real Stalinism may be less of a threat today — despite Trump's authoritarian posturing — than under his more polished predecessor.
Read the entire piece at The Orange County Register.
Joel Kotkin is executive editor of NewGeography.com. He is the Roger Hobbs Distinguished Fellow in Urban Studies at Chapman University and executive director of the Houston-based Center for Opportunity Urbanism. His newest book is The Human City: Urbanism for the rest of us. He is also author of The New Class Conflict, The City: A Global History, and The Next Hundred Million: America in 2050. He lives in Orange County, CA.
Photo: Matt Johnson, via Flickr, using CC License.