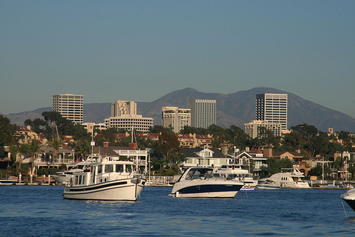 "Southern California is man-made, a gigantic improvisation" — Carey McWilliams, Southern California: An Island on the Land, 1946
Largely invented, a semi-desert far from the metropolitan heartland of the nation, Southern California has relied on a combination of engineering genius and marketing bravado. The constructed infrastructure has become creaky, but still functions. Not so our sense of marketing our region to the rest of the world — and ourselves.
In its earliest decades, the Los Angeles region merchandised itself aggressively, but the product largely sold itself by showing off its natural beauty and uniquely wonderful climate at events like the Rose Bowl. The area's domination of music, movies and television and its tech-based business community — notably aerospace — solidified its standing as among the world's most vibrant regions.
Now that marketing savvy and business acumen seems largely missing. Once a magnet for migrants, both domestic and foreign, the region has become one of the leading exporters of people to other, physically less attractive places. A region that both created giant companies, and lured others here, is now increasingly devoid of powerful, locally based companies.
Read the entire piece at The Orange County Register.
Joel Kotkin is executive editor of NewGeography.com. He is the Roger Hobbs Distinguished Fellow in Urban Studies at Chapman University and executive director of the Houston-based Center for Opportunity Urbanism. His newest book is The Human City: Urbanism for the rest of us. He is also author of The New Class Conflict, The City: A Global History, and The Next Hundred Million: America in 2050. He lives in Orange County, CA.
Marshall Toplansky is Clinical Assistant Professor of Management Science at Chapman University. He is co-principal investigator, with Joel Kotkin on "The Orange County Model", a demographic and econometric research project to identify growth strategies for that region. He is formerly Managing Director of KPMG's national center of excellence in data and analytics, and is co-founder of Wise Window, a pioneer in sentiment analysis and the use of big data for predictive models. He lives in Orange, California.
Photo: Brian1078 [CC BY-SA 3.0 or GFDL], via Wikimedia Commons