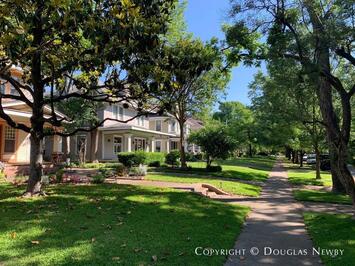 Some Confuse a Homeowner's Greatest Property Right With How Many Uses the Homeowner can Utilize for Their Home
A homeowner's greatest property right is not how many uses a homeowner can use their home, but neighborhood protection from uses not beneficial to single-family homes.
Dallas is Losing Homeowners
The city of Dallas is losing homeowners while this critical population moves further away. The health of Dallas is at risk as the number of homeowners in the city is declining and city becoming, like many elsewhere, essentially one of renters.
Short-Term Rentals (STRs), Neighborhood Apartments, Transience, and Instability Drive Homeowners Out of Dallas
It is both common sense and statistically true that homeowners prefer to live next door to other homeowners. This was first brought to my attention doing research for my Master's Thesis, Economic Proposals to Promote Reverse Migration and to Revitalize an Inner City Neighborhood, in 1976 by Walter B. Bruggeman, in The Journal of Economics and Business, Volume 27, II, Page 41. Since then, as a residential real estate broker, I have heard hundreds of times homebuyers tell me they do not want to live next to an apartment house or complex, and renters say, they prefer to live in an apartment that is next to a homeowner rather than an apartment complex. If you want to rid the city of them, I insert density, transience, and short-term rentals. Any time a short-term rental goes in next door or on the block, there is a greater chance the homeowner will sell their home and move away from Dallas to safer, more stable communities. When a homeowner moves out, there's a good chance they will sell to a short-term rental investor who will rent most likely to a short-term tenant. At the end of the day, as a result of STRs, there will still be fewer homeowners in Dallas. Dallas should be protecting and nurturing homeowners and homeowner's greatest property right, not threatening them and ultimately destroying single-family Dallas neighborhoods with short-term rentals.
Dallas is Losing Population
Dallas is the strongest city in the country and the population in the Dallas region is booming, but the city of Dallas is losing population. In the Wall Street Journal article How Can Big Cities Get Us to Live There (Again)?, Justin Lahart cites the Brookings Institution's census data that shows 42 of 48 core urban counties, including Dallas, lost population from July 2020 to July 2021.
Why Are People Leaving Dallas?
People are leaving the city of Dallas not because they do not like the world-renowned museums, Nasher Sculpture Center, celebrated restaurants or the fabulous people that live here. People leave Dallas for cities, suburbs, and towns that have neighborhoods that are more stable, safer, greener and more homeowner friendly.
"Between 2010 and 2020, the suburbs and exurbs of the major metropolitan areas gained two million net domestic migrants, while the urban core counties lost 2.7 million people." Dallas needs to offer more of the single-family home appeal of suburbs, not less.
Renters also Prefer to Live Next Door to Single-Family Homes
Homeowners aren't the only residents desiring to live next to homeowners. Renters also want to live next to homeowners. Every time a neighborhood is disrupted by another apartment or short-term rental, the attractiveness and quality of life of the entire area go down.
Single-Family Home Neighborhoods Add to Overall Quality of Life in Dallas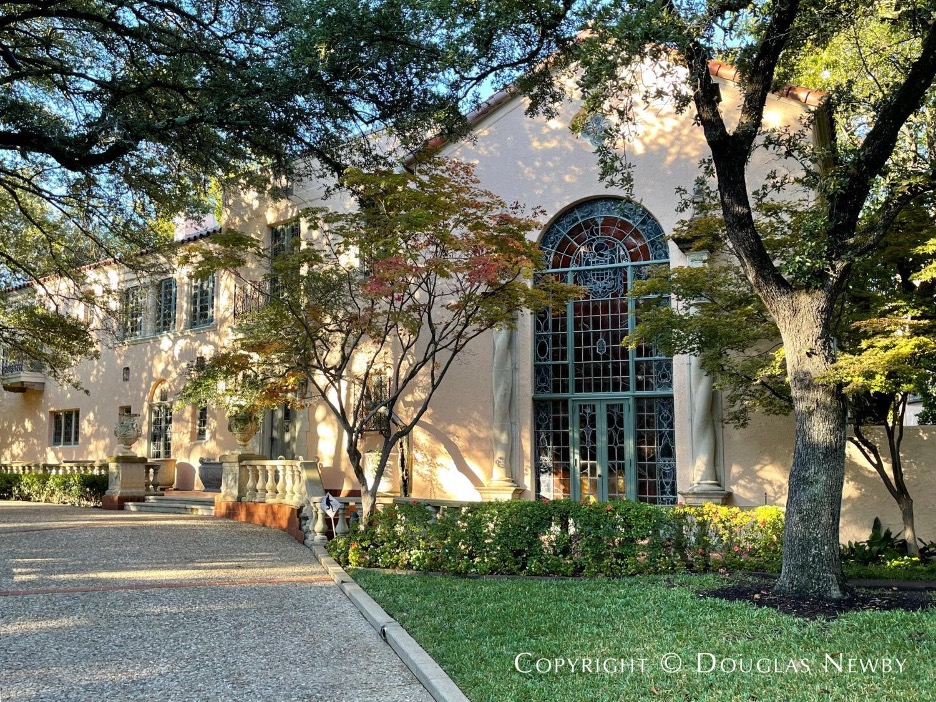 One of most attractive single-family neighborhoods in the U.S. is Highland Park. Highland Park is known for protecting homeowner's greatest property right – single-family zoning. Highland Park draws people, both homeowners and renters, from nearby Dallas neighborhoods to walk, run or ride their bikes through the tree-lined streets, enjoying the beautiful views of the architecturally significant homes and gorgeous parks.
Dallas Single-Family Home Neighborhoods are a Magnet for Attracting People to Stay in Dallas or Move to Dallas
Whenever I have a friend or client that is visiting Dallas and I am giving them a wide overview of —Dallas neighborhoods, from estate homes in Preston Hollow to architecturally significant homes in Greenway Parks, they always remark to me how clean the city is. I explain the reason for this is that Dallas still has so many close-in neighborhoods in all price ranges that are zoned single-family. The city of Dallas should do everything possible to nurture these single-family home neighborhoods and not disrupt them.
Why Would Anyone Want Apartments or Short-Term Rentals in a Single-Family Home Neighborhood?
Knowing the importance of single-family home neighborhoods to Dallas, why would anyone want to threaten these neighborhoods with short-term rentals, apartments or rooming houses? The answer is simple. Those proposing short-term rentals in residential neighborhoods are motivated by ideology or short-term profits, rather than the long-term health of the neighborhood.
Here are four types of supporters of additional apartments and short-term rentals.
Single-Family Zoning Saves Neighborhoods
Dallas Mayor (1976-1981) Robert Folsom, who campaigned on property rights, recognized that this 1950 multi-family zoning mistake in Old East Dallas could only be corrected by returning this deteriorated neighborhood back to single-family zoning. He positively responded to the super-majority of the 2,000 property owners in a 100-block area petitioning to have the entire area rezoned single-family. Once the zoning was changed to single family, FNMA made their first inner city loans in the country here, and there has since been a billion dollars' worth of single-family home renovation in this 100-block area.
Is Dallas Still a Property Rights City?
Dallas has a long history as a city that values and protects property rights. This is the reason the city leadership passed the single-family zoning in Old East Dallas over the objection of the planning department and the non-homeowning Mayor Pro Tem, who were promoting density. The mayor and the city council responded to the desires of the property owners. Will the current mayor and city council respond to the desires of the 500,000 homeowners who desire to keep their neighborhoods zoned single-family without the intrusion of short-term rentals?
Does any Dallas Neighborhood have a Super-Majority of Homeowners Requesting STRs to be Allowed in Their Neighborhood?
If City Council desires to allow STRs in a residential neighborhood, then the Council should, at the very least, require a super-majority of the property owners in that neighborhood to make a written petition request for their neighborhood to be rezoned STR. If 45 years ago we could obtain written mailed-in petition requests from 70% of the property owners to change the zoning back to single-family from multi-family zoning, then STR advocates should meet the same high bar. They should be required to get 70% of the property owners in a neighborhood to request their preference to live in a neighborhood of STRs instead of single-family homes.
Single-Family Zoning, Homeowner's Greatest Property Right, Has Been the Secret Sauce of Dallas Success
Dallas neighborhoods are clean and green because they are predominately zoned for single-family homes. Protecting our single-family home zoning in Dallas will be out of step with the rest of the country, but right in step with our past and future Dallas success.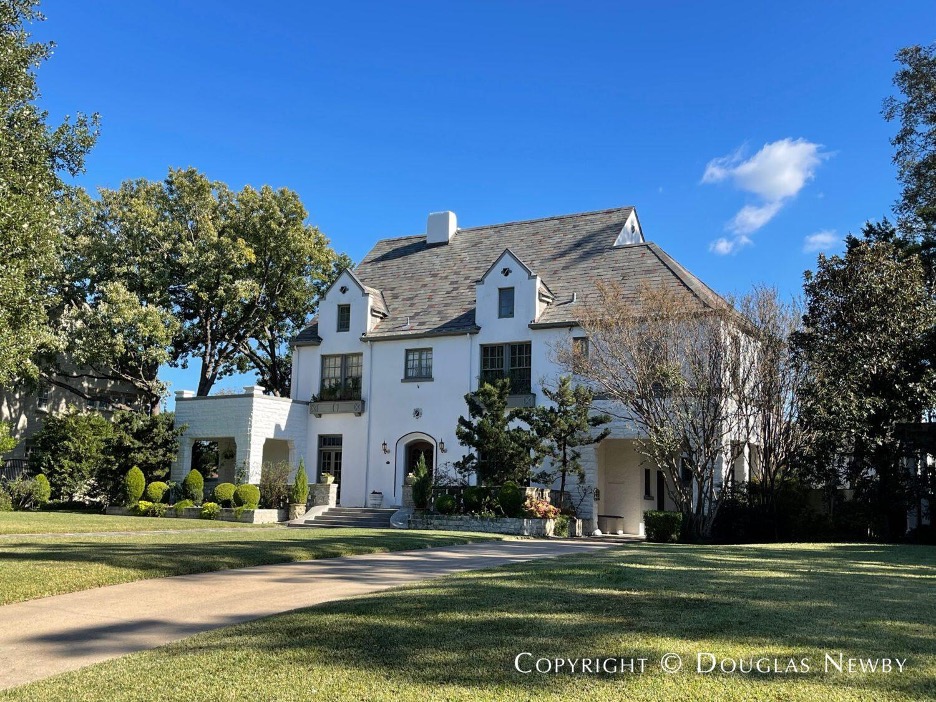 ---
Douglas Newby is a national award-wining real estate broker who writes about real estate, cities, architecture and Organic Urbansim. He gave the TEDx Talk Homes That Make Us Happy. You can read more about him and his work on his website Architecturally SignificantHomes: DougNewby.com and on his blog DouglasNewby.com.
Lead photo: A homeowner's greatest property right is the certainty of having a single-family home next door. Single-family zoning is the most important property right, as it protects homeowners from bad uses next door or in the neighborhood. In the 1970's, this block was 100% short term rentals which made it classified by the city as the worst neighborhood in Dallas. Single-family rezoning reversed the trend of destruction., by author.