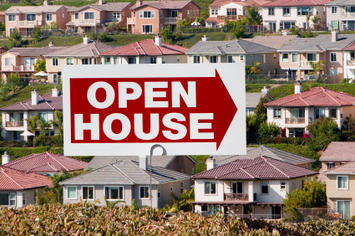 Density — the number of units per acre on a proposed site plan — is at the heart of the developer's mantra: More density, more profit. Meanwhile, environmentalists and many planners preach high density as the promise for a better future. The compression of families is an attempt to curb sprawl and reduce transportation energy consumption. For these reasons, many Green programs demand a minimum density to qualify for certification. Those who sit on suburban city councils and planning commissions fear over-densification, and typical suburban ordinances are written to oppose density.
Who's right? Nobody. There is no ideal density number in planning or development. Forget the search for a numerical value. Instead, concentrate on livability.
Ordinances throughout the world state minimal dimension requirements. Some suburban ordinances, but not most, specify density maximums. But density alone cannot determine the most important issue in any development: Is it a great place to live? If both environmental impact and affordability were added to the mix, then you could equate livability with sustainability.
Suburban Settings: The term 'sprawl' is recklessly used to describe all new suburban development, as if every new suburb was composed of massive lots with McMansions. Want proof that it's not so? Take a tour of a suburb near a major city that was developed this past decade. In most, you will find smaller lots with homes compressed close together, often with less open space than older, large lot developments. Many of the new suburban developments that are close to major cities approach New Urbanism in density. There are some large lot developments for large residential estates, which are frowned upon as if achievement has become evil.
The opponents of suburbia often don't factor in the changes that have come about in environmental regulations. When urban areas of the past were built, wetlands (previously known as "swamps") were simply filled in for development. Wooded areas were clear cut for the new city to be built. Today, we cannot fill in wetlands that in some places constitute vast areas within suburban communities. Many suburban cities have tree preservation and slope restrictions that also result in large open spaces. Because land that developers in the past simply built over is now set aside for preservation, today's suburbs are going to naturally appear much less "dense" than existing suburban areas. Should a new "urban" city sprout today, as a result of these same protections it too may appear far less dense.
Higher density can drive up raw land value. Developers who can place four homes on each acre are willing to pay much more than they would have a decade ago for the same land, when each acre could yield only two homes or less. The consumer ultimately pays the same (or more) for a much smaller lot, so density does not deliver affordability.
Ordinances typically do not deliver livability. When we provide amenities that are not required in ordinances such as an architectural theme, or parks, walks, trails, destination places, and then add sustainability elements such as low impact storm drainage, green building, engineering, and landscaping...what keeps all of this affordable? Increased density helps when the original plan is for large lots. But we can only push density increases to a limit that preserves the sense of space that suburban home buyers expect. Cities that have already reduced minimum lots from, say, 10,000 square feet to 5,000 gave up all of their spare space long ago. Reducing lot size on an already small space can destroy livability. When lots were larger, there was negotiating power: Want smaller lots and more density? Then we'll build a sustainable neighborhood, not a subdivision. With a small lot that negotiating power vanishes.
Livability results from a balance of the hundreds of elements that must be taken into consideration when planning, engineering and constructing a neighborhood. A density goal can easily tip that balance in the wrong direction.
I was trained on how to abuse the regulatory system. In the early 1970s, I was on top of the planning game as a master at manipulating regulations. I was able to find holes in the regulations to legally justify cramming units together. I felt victorious when I gained density. After driving through many of the neighborhoods that were eventually built, pride turned into shame. They were nothing special. I created developments that would do nothing to enhance the living standards of the residents; instead, they made the developer (who was now long gone) more profit. I vowed to never again use increased density as a goal, but rather to use balanced design practices as the driving force of all my neighborhood plans.
Urban Settings: It is expected that density will be higher in urban areas. We recently did a proposal on a four acre infill site in Minneapolis. We pushed the density on one proposal to 111 units. Our goal was to produce an affordable (i.e. low income), environmentally sound development that would provide a sense of space and accomplishment (pride) for the residents. In low income neighborhoods it is important to hide parked cars as they can be an eyesore that can have a negative visual impact. All parked cars were to be hidden in underground parking areas or in the rear of a home.
Utilizing new architectural design practice, we provided panoramic views of landscaped spaces using the kitchen as the focal spot for every unit. In this new era, which we call Prefurbia, one goal is to make the interior floor plan an integral component of the overall neighborhood design; we break up the architecture to create that all important curb appeal and eliminate the monotony so common in urban settings, especially lower-income ones. Density was also limited because we wanted to keep each unit at a minimum of 900 square feet. Every home was tied to a meandering walk system leading to a central aquatic garden in a 0.7 acre park. A truly wonderful place to live, at any income level.
Yet when we presented the development plan we were told that the density goal was 120 units. When we asked where that number came from, we were told it was the minimum that was needed for LEED-ND standards. Jamming another 10% of density would bring the proposal out of balance – something would need to be sacrificed. We could eliminate the central park focus, or perhaps throw the parked cars in the open, or make the small units even smaller. We could eliminate the tie between the floor plans and the neighborhood. Going up another floor would just make the parking situation worse, as we would then have no room to hide the cars underneath the apartments. Demanding a minimum density does nothing to assure good development. If anything, it provides another target that detracts from creating a well balanced neighborhood that is a pleasure to live within.
Density Instead of Profitability: When I began to plan developments for a nationally recognized firm, we achieved the density goals, but had no clue as to the actual costs of constructing a neighborhood. We would cross a creek to reach isolated corners of a site and gain a few lots, never realizing that a bridge costs much more than the profits gained in those few units. Using geometry instead of smart design practices, we stretched the length of streets, never realizing that streets cost about $300 (today's dollars) for each extra foot. In the end we did get to the desired density ratio, but at what cost? Smarter design would have been to balance the infrastructure needs against the density goals. That was 40 years ago. Unfortunately those regulating and planning many of today's new developments and redevelopments still look only to density, not to other costs.
Density And The Environment: Planners assume that if we increase density in one place then we will not need to build somewhere else, and the end result will be that we will be left with vast, natural open spaces. This fantasy can only become a reality if the additional density achieved on a site corresponds with the dedication of a permanent preserve of open space elsewhere in the same city.
Want to make this a better world to live in? Forget trying to justify a particular number of units per acre. I was guilty of this approach at one time. There is actually a term for the attitude: it's defined as "difficult to understand or follow because of being closely packed with ideas or complexities of style"...and that word is "Dense"!
Rick Harrison is President of Rick Harrison Site Design Studio and author of Prefurbia: Reinventing The Suburbs From Disdainable To Sustainable. His website is rhsdplanning.com.