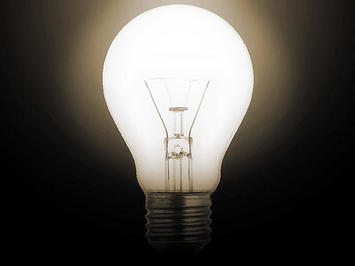 In seeking to lure a Chinese lightbulb-maker to town, Cleveland leaders revealed both a vision and a blind spot.
Cleveland Mayor Frank Jackson and his team should be given credit for recognizing the tremendous opportunity in attracting foreign direct investment, or "FDI," and the new jobs that it provides.
According to a 2008 report by the U.S. Chamber of Commerce, foreign firms employed more than 5.3 million U.S. workers through their U.S. affiliates and have indirectly created millions of additional jobs. More than 30 percent of direct hires are in manufacturing. In Ohio, 600 foreign-based corporations from 28 countries are operating 1,000 facilities and employing about 180,000 people.
One exciting new trend is the rise in the annual number of foreign investment projects in the U.S. renewable energy sector, jumping from 4 projects in 2003 to over 40 in 2008.
In its eagerness to attract a foreign company offering energy-saving light bulbs, however, City Hall fell into traps which may have been avoided if had it tapped the cultural resources at their fingertips.
When Mayor Jackson's administration waded into unfamiliar waters to partner with an LED light bulb company in Ningbo, China, no one thought to talk with Chinese-American entrepreneurs and professionals living in Northeast Ohio. These individuals are eager to assist the City in helping identify appropriate partners in China, supporting the due diligence, and generally advising on a culture that dates back to 5,000 B.C. and has only opened-up in recent decades.
As reported by Crain's Cleveland Business, local immigrants were not viewed as a resource.
'Why weren't we informed; we could have helped you?' asked Hong Kong-born immigration attorney Margaret Wong….

Ms. Wong made the statement last Thursday evening, May 20, in the Red Room, a conference room attached to Cleveland Mayor Frank Jackson's office at Cleveland City Hall. She was there with a group of local small business owners, clergy and other civic leaders invited by the mayor to a meeting to enlist their support in his effort to bring Chinese lighting manufacturer Sunpu-Opto Semiconductor Co. to the city.

Ms. Wong was asking chief of staff Ken Silliman why the Mayor, who was not present, hadn't sought the assistance of people such as her and the others in the room sooner in his attempt to make Cleveland the U.S. beachhead of Sunpu-Opto, a maker of energy-efficient LED lighting.

Mr. Silliman didn't have a ready answer.
The answer may be that in this region immigrants are often not viewed as a valuable resource to support the region's business development, or viewed as people with the skills to help Northeast Ohio navigate the language, cultural and market barriers abroad.
This must change.
Yes, it is important that the City and the region aggressively pursue FDI, not only with passion, but also with skill, networks, and on-the-ground experience.
To make these efforts successful, however, leadership should look to leverage the foreign-market experience of our immigrant entrepreneurs and innovators, particularly in relation to China and India, where booming economies, mounting foreign currency reserves, and relationship-based business culture create unique opportunities and challenges.
Cleveland's immigrants, some of whom enjoy business and governmental relationships in the homeland that go back generations, are eager to be a partner in revitalizing the city and the region. They are in a unique position to help our region capture our share of the $245 billion of foreign direct investment streaming into the U.S, to ramp-up our exports to global markets where 95% of the world's consumers live, and to attract the world's best and brightest innovators, entrepreneurs, and professionals driving a changing economy.
There is precedent in leveraging ethnic and global networks for local development Northeast Ohio's Jewish community, which enjoys extensive business, family and social ties in Israel, has helped the region attract tens of Israeli companies in recent years.
What is needed now is a bold regional plan to take this formula for success to a larger scale, particularly targeting markets such as China where the government is encouraging its businesses to expand into the United States.
The path to this global journey, however, should begin with a few short steps at home, launching a multi-purpose International Welcome Center which will help the region build a bridge to the world.
The Welcome Center will not only provide a much-needed platform to coordinate local resources for attracting FDI, but it will also help educate the region on why the development of a global culture is an economic necessity and on what steps we can all take to welcome and partner with international resources, such as the immigrant talent living right now in Northeast Ohio.
This represents a bit of conundrum. How do we recruit and welcome foreign companies, their executives, and their families, if we do not fully value our existing immigrant entrepreneurs and innovators? How do we attract foreign direct investment when overseas companies are feared as job-takers?
In responding to the dichotomy of not welcoming immigrants while trying to lure foreign companies to Cleveland, Anne O'Callaghan, founder of the Welcome Center in Philadelphia said in her City Club of Cleveland speech last year:
Do the region's leaders think that foreigners should just stay in the homeland but still wire you their money?
Northeast Ohio's immigrant community is rich in technology, entrepreneurship, global market knowledge, and new wealth.
To make a credible push to attract foreign companies which can establish manufacturing, research, and corporate headquarters in Northeast Ohio and in-source thousands of new jobs, the region can take a bold step forward by partnering with immigrants already here and put out the "welcome mat" for those who may arrive tomorrow.
Richard Herman is a Cleveland lawyer, Co-Chair of TiE Ohio (The International Entrepreneur), and Co-Author of Immigrant, Inc.
(Wiley & Sons, 2009).
Photo by Caveman 92223 — On the 2010 US Tour