In the China of the 21th century, the one where all is about reckless growth, competition and the inevitable slide down into vicious consumerism of colossal proportions, there is still a big portion of it that has not caught up with the craze and preserves its most traditional qualities almost untouched.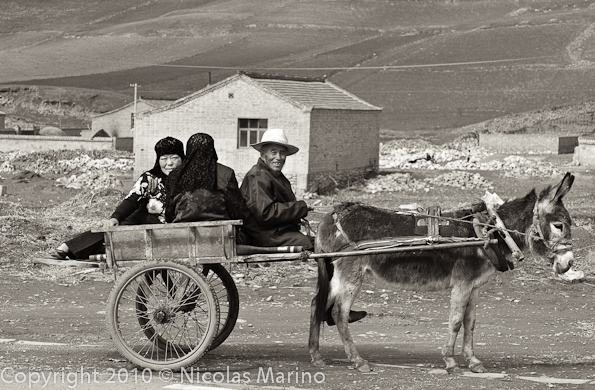 Along the paved road that links the fast-growing cities of Zhangye in Gansu and Xining in Qinghai, lies the Hui village of Menyuan. It sits at about 9500ft, on the north-eastern tip of the Tibetan plateau. Stuck in time, villages like Menyuan allow us to travel back a few hundred years, where carriages pulled by donkeys are still the main mean of transport.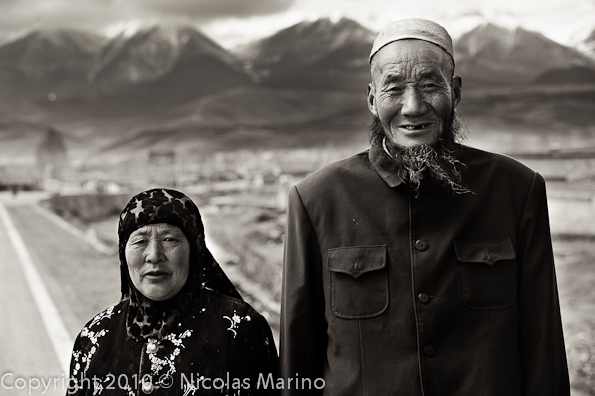 The Hui are Chinese speaking Muslims and rank among the 56 recognized ethnic minorities by the Chinese Government. Hui people are descendants of the merchants of various middle-eastern origins who transited the Silk Road   between Europe and China. Some merchants stayed behind and married Han Chinese. They adopted the Chinese language but retained their Muslim faith.    Until this day, they preserve the practice of their religion untouched and their diet, dress code and daily practices follow lines prescribed by the Quran.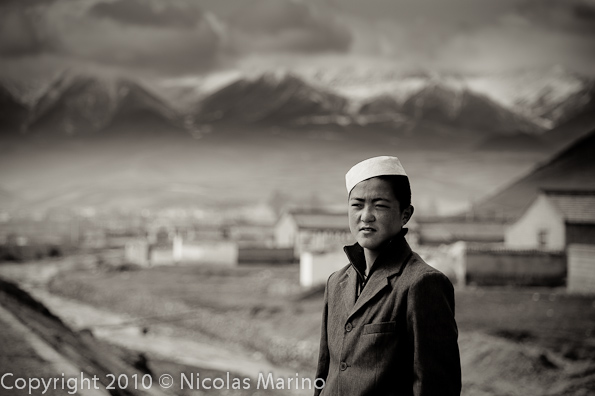 Hui people pass their tradition from generation to generation and even young teenagers seem proud about it. Most seem willing to extend it into the future generations, despite the clash of cultures and the rapid westernization of the China.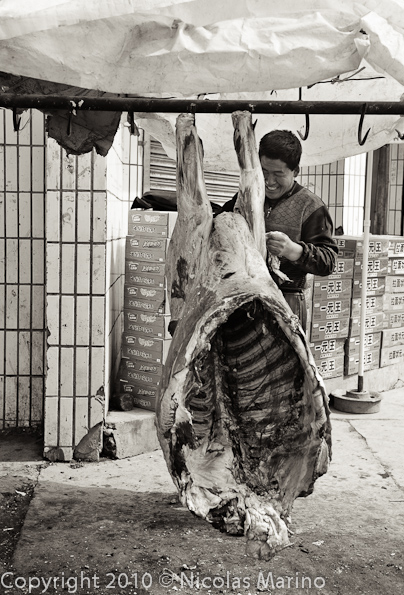 The Hui's diet follows Islamic strictures. They do not eat pork and fast during Ramadan. Hui butchers keep their stores and practices as precarious – from a western perspective – as possible.  No need for refrigeration, no need for an enclosed space. Beasts are slain open-air and chopped on-demand. Carcasses hang off hooks pretty much as shiny Armani suits hang from the luxurious stores of Shanghai.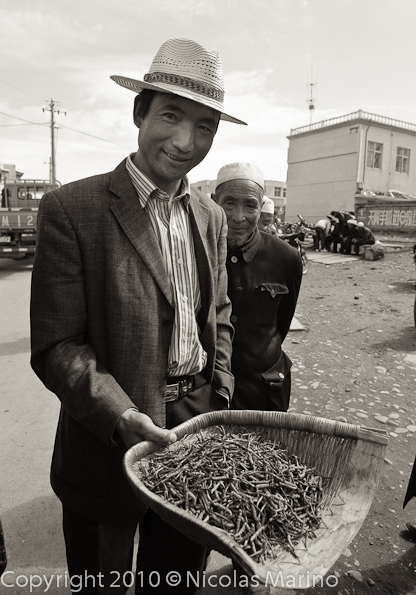 Chinese traditional medicine and herbal treatments have been adopted by the Hui and roots are sold everywhere on the streets.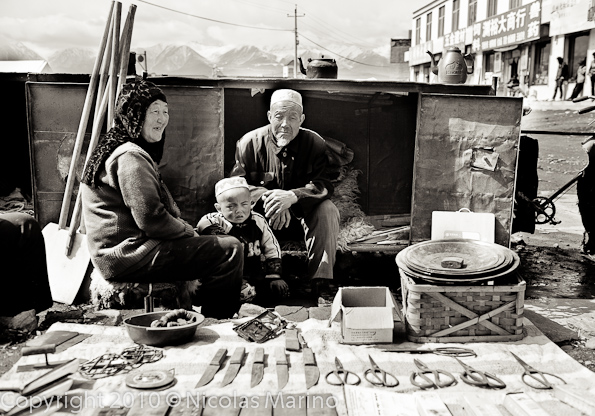 Anything can be made into a store.  A whole family can make a store out of a simple box of metal and passively sit all day at its front door, watching life go by and of course do some business.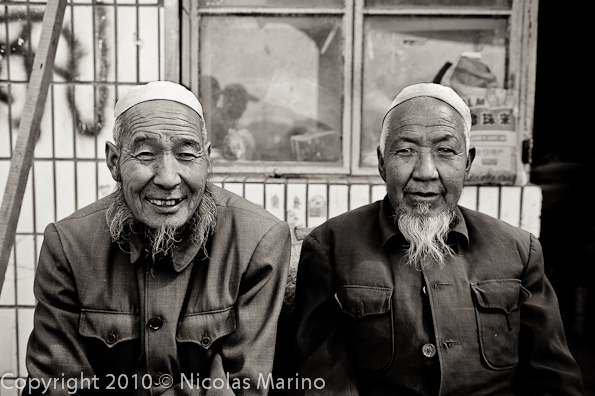 In Menyuan, the atmosphere is nothing short of relaxed. People sit around the streets conversing for hours and people-watching and gossiping are every day's main entertainment.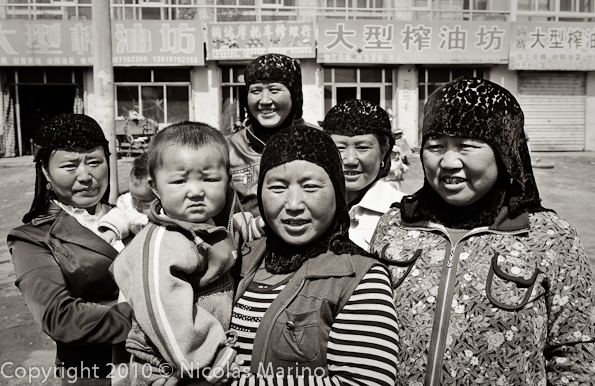 Hui lifestyle, like any religious society, is a conservative one. Even though not as strict as other Muslim groups, Hui tend to segregate women on one side and men on the other. Women dress traditionally with the local cap-like chador and are usually in charge of taking care of their little kids.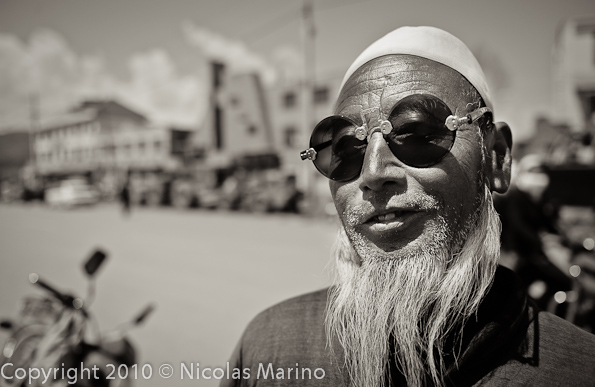 Men, on the other hand, hang out among talking and discussing local events.
Born and raised in Buenos Aires, Argentina, Nicolas Marino is a 33 year-old architect and photographer currently based in Chengdu, China. For the last 6 years he has chosen a bicycle as means of transport to reach the most remote regions of the world where he focuses most of his documentary work. Some of his journeys include a 10.000km ride from Tehran to Shanghai and several trips around remote and rural China where he has now cycled over 8000km.