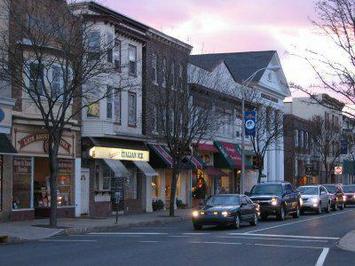 Pennsylvania, as with most states, can be analyzed politically by looking at a few key counties and how they break in a political campaign.
Historically, the four collar counties of Philadelphia broke heavily Republican and neutralized the advantage Democrats had coming out of Philadelphia. Over the past decade this trend has reversed itself --- and with it the political balance in the state.
Over the past eight years Pennsylvania has gained some 500,000 voters but the Democrats have doubled their lead over Republicans to over one million. In short, since 2000 Democrats have outgained Republicans in Pennsylvania by a ratio of 39:1. The significant growth in Independents is now a major factor in GOP victory in statewide elections.
The City of Philadelphia has been solidly Democratic for generations. The big changes are in the four suburban "collar counties" around Philadelphia which account for 17.6 percent of the state's voters. Starting in 2000, Republican registration in the Philadelphia suburbs has dropped by 85,494 voters or 10.1 percent.
On the Democratic side is a far different story. Registration increased by 220,149 voters or 45.5 percent from its 2000 level. The Republican advantage now stands at a mere 55,557 voters and the number of straight ticket voters has dropped.
This surge in registration reflects a shift in voting patterns that have existed in these counties for decades starting at the top of the ticket and slowly working their way down to local levels of government. In 2000, Al Gore defeated George W. Bush by 204,840 votes in Pennsylvania with the four collar counties going to Gore by 54,346 votes. This region supplied Gore with 27 percent of his victory margin in Pennsylvania despite Republicans having a 357,200 voter registration advantage at that time.
In 2002, Ed Rendell defeated Mike Fisher for governor by 323,827 votes. Rendell won all four collar counties and when Philadelphia is included the southeast region supplied Rendell with a 515,441 vote margin, negating the vote in the rest of Pennsylvania which Fisher, a former State Senator and then current Attorney General, won handily.
In 2004, John Kerry defeated then President Bush in Pennsylvania by 144,248 total votes. Kerry did not win all our collar counties. He lost to Bush in Chester County and his margins in the three others were far less than Rendell's two years earlier. But, other Republicans including Senator Arlen Specter survived by winning in this increasingly contested territory.
Increasingly this trend has moved down the ballot. In 2006 when State Auditor General Bob Casey, Jr. trounced incumbent Senator Rick Santorum statewide by 708,206 votes, Casey won all four collar counties by significant margins. Also, two Republicans in the U.S. House of Representatives were replaced by Democrats as Patrick Murphy, an Iraq war vet, won the seat in Bucks County while Joe Sestak, a retired Navy admiral, defeated incumbent scandal-tainted Rep. Curt Weldon in Delaware County by a wide margin. Today, three of the four collar counties are represented by Democrats in Congress.
The lessons are clear. Democrats are gaining in the collar counties, particularly when conservatives like Santorum head the ticket. Republican moderates like Specter, however, have remained competitive in these suburbs, and thus have survived the Democratic onslaught.
Not surprisingly, the Obama campaign hopes to paint John McCain as a right-wing clone of President Bush. If he is successful, then McCain will likely lose the collar counties, and with them Pennsylvania. In a best case scenario for the Democrats, 2008 could mirror Governor Rendell's 2002 triumph where wins in the collar counties and Philadelphia make up for losses elsewhere in the state.
McCain, however, is not without hope. If he is able to position himself as a reformer willing to work against the interests of his party for the broader interests of the country, he could win two or even three of the collar counties. If he does that Pennsylvania could become the keystone of an unconventional victory in November.
Dennis M. Powell is president and CEO of Massey Powell an issues management consulting company located in Plymouth Meeting, PA.