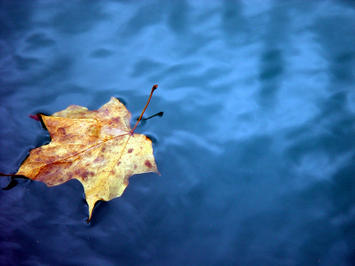 This is one tough Thanksgiving coming up for a lot of folks in Los Angeles, where so many have been left vulnerable by the economic downturn.
This place of ours, this city, looked good for the ride just a few months ago.
Now it looks different.
There are different faces on our streets. Some are new, out of place, in a daze over where they have landed.
Some others are the same folks we used to see, but they look hungrier now, or less healthy.
There are different faces in the stores and restaurants, too. Merchants look worried, and their employees seem just as wary.
Friends and neighbors, shopkeepers and strangers — everyone, it seems, looks different these days. Concern has crowded out confidence.
But look a bit closer and you'll start to see something else, a certain characteristic that resides somewhere among the worries. The initial shock of the economy's dive is wearing off. Resolve is beginning to show in folks' eyes, offering a down payment on the promise that optimism will return in time.
It will take some time, to be sure—and not every story will have a happy ending as we work our way through the economic storm.
I am quite certain, though, that the vast majority of us will make it through, and that we'll find the capacity to aid those who fall hardest.
I am confident of this because I have learned quite a bit about the people who make up this city. I have seen what can be accomplished when resolve digs in against uncertainty.
I received a reminder from a man at a bus stop on Broadway not long ago. I've known him for years because he has spent years working as a janitor at a Downtown office building that I have occasion to frequent. He has always struck me as a modest fellow — polite, constantly working, cleaning up after others.
The man had his daughter with him, and the two of them were unsure whether they had the right bus stop. He called to me and asked if I could help. The young lady had to get to the Westside. I directed her to the correct stop across the street.
The man thanked me, and told me that his daughter had to get to UCLA, where she is currently studying. He said he has another daughter enrolled at UCLA, too.
It occurred to me that the modesty I had long attributed to this man is actually resolve. Oh, he may be a modest sort, but his accomplishments are not. His high-reaching daughters attest to the resolve in his character.
It also occurred to me that this man is an immigrant who pulled up stakes somewhere far away to come here and pursue a better future. Think about the uncertainty of such a move — and then consider how often you encounter individuals who have done the same thing. Ponder how many others have faced similar uncertainty upon arriving here from another state — or even moving from one neighborhood to another in search of better circumstances.
I spent some time thinking about this after I saw my acquaintance at the bus stop. I became lost in thought for a moment, and then a rumble of hunger brought me back. I had a cold and didn't want to go out to eat, so I called a regular lunch spot for a delivery. It's a small restaurant, and the owners are among the many to travel a long way to cast their lot in Los Angeles. They're feeling the economic slump, their faces creased with concern lately.
A familiar voice came on the line and took my order. She noticed that I sounded a bit off. She inquired about my health, and I told her about my cold.
My lunch arrived 20 minutes later with something extra in the bag—a bowl of soup with a get-well note.
It dawned on me that, yes, it will be a tough Thanksgiving for a lot of folks — but this is still the City of Angels.
Look for them — they walk among us.
Give thanks for them — they will not fail us.
Jerry Sullivan is the Editor & Publisher of the Los Angeles Garment & Citizen, a weekly community newspaper that covers Downtown Los Angeles and surrounding districts (www.garmentandcitizen.com)