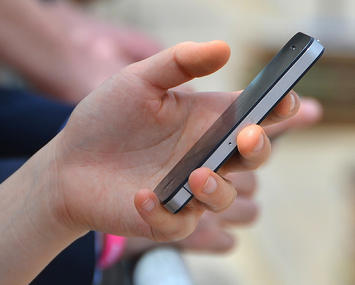 We are witnessing an explosion in digital technology that is reshaping cities… and resulting in a fundamental shift in the way people move and interact within the built environment.
New innovations have always had a profound impact on the evolution of cities, supporting commerce as well as addressing lifestyles. Making sense of the prevailing trajectory requires a new paradigm for city residents, visitors and those who govern.
In recent times, computers and phones have become a must for navigating the vast ecosystem of urban options. New digital technologies support activities such as the ability to use forms of mobility other than cars. From digital apps such as RideScoutApp.com to local amenity rating services like Yelp.com, digital tools abound to guide both local residents and city visitors to where they want to go. These developments provide the backbone of sustainable economic development.
Public and private initiatives are deploying tech solutions to interests and demands. The AT&T Smart Cities Initiative, which is being rolled out in urban centers like Chicago, Atlanta and Dallas, is just one example of a tool for citizens to stay abreast of developments locally and regionally. For example, consumers can receive live updates on their phones if a traffic signal isn't working. And they can remotely access information on parking meters to reserve a space in advance. In addition, transportation updates in the form of digital signage allow commuters to be advised in real-time of arrival and departure schedules. These digital tools also allow them to rent electric bikes at stations populated throughout these host cities.
The fuel for this movement? Rapid momentum in the deployment of high-speed Internet technology in cities and regions. This is the "juice" that fuels mobile technology adoption and the use of city-based apps, providing consumers with connectivity and the ability to have their data delivered fast. Leading the race in this push is Google Fiber, which is on board to offer warp speed Internet to a growing number of cities across the U.S., including Charlotte, Kansas City, Provo, Raleigh-Durham, Salt Lake City and San Antonio. While the full implications are still a ways off, it promises to serve as a lightening-rod of possibilities for igniting the new digital economy.
Google's catalytic spark has created a groundswell of public/private interest in boosting the gigabit landscape of cities and regions. A prime example of this is in Longmont, Colorado which has created an experimental laboratory of sorts around what they have coined the GigaBit City. Called NextLight, this venture is a plan to deliver warp-speed broadband to local residents and business. Seen as an economic development game-changer for this city of nearly 90,000, located about 45 minutes northwest of Denver, it is scheduled to be available by 2016. And the monthly price, which is reported to be around $49, is destined to raise some eyebrows among intrigued city planners. Viewed as a quasi-public utility, the ultimate goal of the city is to provide the fastest-speed at the most affordable price of any city in the nation.
Greater access to reliable and fast Internet services allows city locals and visitors to efficiently navigate business and lifestyle options. It also helps citizens to engage more deeply with their communities and provide data-driven feedback on ways in which improvement can take place. Growing numbers of city governments are embracing the benefits as they bring more people online, which helps bridge the digital divide that often exists in their locales. While laws and compliance will always be the primary raison d'etre for public entities, there is a reason for optimism in their willingness to acknowledge and celebrate new technologies.
The key drivers of citizen engagement are phones and other mobile tools. Anthony M Townsend expresses this theme eloquently in his book, Smart Cities: Big Data, Civic Hackers, and the Quest for a New Utopia. He writes:
"We are witnessing the birth of a new civic movement, as the smartphone becomes a platform for reinventing cities from the bottom up. Every day, all across the globe, people are solving local problems by this increasingly cheap consumer technology… And smartphones are just the start - open government data, open-source hardware, cities of the future that are far smarter than any industry mainframe. And so, just as corporate engineers fan out to redesign the innards of the world's great cities, they're finding a grassroots transformation already at work. People are building smart cities much as we built the Web - one site, one app, and one click at a time."
The proliferation of phones and other mobile devices are the tipping point of a new digital normal for cities. Ridesharing tools like Uber and Lyft, community building sites like Meetup.com, dining apps like OpenTable.com, and even new digital currency apps like Airbitz.com open the door for civic engagement and local economic activity.
And what about access to power sources for these mobile devices? We've all had times when our phone batteries have gone dead, leading us to a frantic search and rescue mission for an electrical outlet. This is the reason why ChargeIt (chargeitspot.com) stations are becoming available in growing numbers of cities.
In the end, this mashup of tech infrastructure, consumer tools, and government engagement are fostering an exciting evolution in how we interact with our built environments. It signals the next wave of innovative solutions driving the connection between technology and the economic development of cities and regions.
Michael Scott is a Denver-based journalist specializing in disruptive themes fueling today's emerging digital economy. More on his work can be found on his blog site, BITDisrupt.
Flickr photo by Adam Fagen: Texting Congress in support of medical research; Washington, D.C.