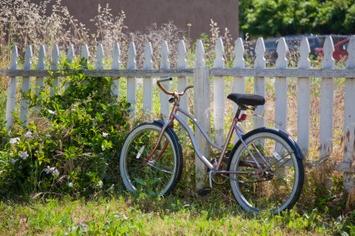 At a time when many cities are struggling to spur civic vitality, places that are home to major colleges or universities are percolating along robustly, often with healthy job growth, low costs of living and rising property values. Fueling this rise is the massive influence academic institutions have on their regions in terms of economic impact, civic connections, and innovative mindsets. Diverse spots — Columbia, Missouri; College Park, Pennsylvania; Raleigh-Durham, North Carolina and Chico, California, just to name a few — attract families, retirees, and the academically-minded. The migrants are drawn to the intellectual stimulation and community vibe.
Universities have long served as incubators for fresh thinking and new research. They also provide a solid economic base for area residents, allowing college towns to hold the distinction as areas of low unemployment. The economic activity trickles down into the host city, influencing the ethos of its civic life, from outdoor leisure pursuits to the performing arts.
For evidence, look at Columbus, Ohio's capital city. In "Buckeye Nation," the words 'The Ohio State University' mean one thing: football. Saturday afternoon crowds at Ohio Stadium are often in excess of 100,000; a major phenomenon. The steady fan base yields benefits for Columbus, the university's home, in economic and cultural diversity: OSU has students from all 50 states and over 100 foreign countries, making it the largest student population of any single campus in the nation.
The two-mile stretch of High Street in the university district presents an energetic cross-section of students, college professors, local residents and visitors, all drawn to the energy for which collegiate communities are known. Areas like the university district in Columbus are also robust real estate markets, as they attract steady streams of academics and students who seek housing.
Even as the state of Ohio has been ravaged economically, Columbus recorded an unemployment rate of 8.9%, according to second quarter stats released by the Columbus Chamber of Commerce. That's nothing to brag about, but certainly below the 11.2% and 9.4% rates, respectively, for the state and nation.
This fact is consistent with recent studies which suggest that cities with a university presence have lower unemployment rates than in other locales. According to June 2009 U.S. Census bureau figures, Manhattan, Kansas, home of Kansas State University, came in at an unemployment rate of 4.6%, the second lowest small city rate in the nation. Iowa City, Iowa, where the University of Iowa is located, recorded a respectable 6.2%.
University cities often experience strong job growth from start-up companies seeking to capitalize on readily available talent. The Research Triangle in North Carolina — Raleigh, Durham, and Chapel Hill – is perhaps the most striking example of a region benefiting economically from the presence of three major universities: North Carolina State University, the University of North Carolina, and Duke University. These three institutions are adjacent to regional research and technology firms that are on the cutting edge of important innovations. Emerging start-up companies in particular serve in essence as potential feeder systems for new graduates.
Toward Virginia's eastern border lies Charlottesville, an eclectic city of 40,000 and of the University of Virginia. It has a deep historical legacy as the home of three U.S. presidents (Jefferson, Madison, and Monroe) and is the locality of Monticello, Jefferson's residence and a heavily visited tourist attraction. The university's influence on Charlottesville is most notable in the faculty and student presence in the downtown district, which features a walkable mall as well as trendy restaurants. There's also a bustling local arts movement.
Charlottesville is also one of eighty-plus cities nationally that features college linked retirement communities: senior enclaves affiliated with education institutions that allow residents to audit classes and participate in other local learning opportunities. Students over sixty who have lived in-state for at least a year can also audit courses at the University of Virginia for free.
According to Tom Wetzel, founder and president of the Retirement Living Information Center in Redding, Connecticut, the development of retirement communities near colleges and universities is a trend that is gaining momentum nationally. "Our information suggests that learning opportunities, as well as cultural, entertainment and sporting events, are attracting growing numbers of seniors' to university cities," says Wetzel. "These seniors tend to be intellectually curious."
Blacksburg, Virginia, is a another example of a city whose university serves as a catalyst for community vitality and economic growth. Home of Virginia Polytechnic and State University, Blacksburg offers the quintessential small-town collegiate environment. Nestled in a picturesque pleat between the Blue Ridge and Allegheny mountains, it boasts a moderate climate, reasonable cost of living and abundant leisure activities, many derived from its natural surroundings. Outdoor enthusiasts are drawn by the easily-accessible Appalachian Trail and Washington-Jefferson National Forest. Downtown Blacksburg features brick streetscapes, and unpretentious restaurants, coffeehouses, and watering holes, all within walking distance of the college. With its unique mix of local and regional amenities, Blacksburg is often among the top-rated cities for livability and outdoor activities.
Davis, California is a college town that has formed a niche identity around its university. Known for its forward-thinking, ecologically based emphasis, the University of California Davis attracts a range of global scholar-practitioners who are committed to sustainable living practices. Recognized as one of the most educated cities in the nation (based on its percentage of residents with a graduate degree), Davis has evolved into a close-knit community of intellectuals, researchers and environmental advocates — some with official University affiliation; some not — pursuing advancements in such areas as hydrogen fuel cell technology, green building practices, and viticulture.
Davis has also played a pioneering role as a bicycling community, featuring extensive bike lanes, paths and crossings, that create the backbone of the city's social fabric. Thousands of residents, as well as students and professors, use this alternate form of transportation, creating massive daily seas of cyclists who navigate around campus and through the city's downtown corridor.
University cities represent a key engine for our nation's economic emergence. But perhaps more importantly, they serve as vibrant centers of livability, built upon partnerships between higher education institutes and civic institutions; between academic researchers and businesses, and between students and the community.
Michael P. Scott is a Northern California urban journalist, demographic researcher and technical writer. He can be reached at michaels@vdowntownamerica.com.