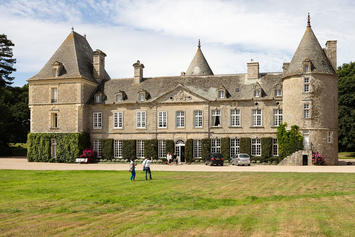 Normandy—cold, green, and charming—should be the scene of celebration for liberal democracy. The northern region of France produced seminal writings from its aristocratic native son, Alexis de Tocqueville, and was the setting for the landings on D-Day, which reestablished liberalism on a continent locked in the grip of fascism. Yet at the Tocqueville Foundation's recent conference, "Democracy in the West: Towards a Vision for the 21st Century," held in the sixteenth-century chateau that remains the property of Tocqueville descendants, the prevailing sentiment was pessimism about democracy's future and even fear that the Tocquevillian model is headed toward extinction. New forces, notably from Russia and China, noted former French prime minister Bernard Cazeneuve, "are trying to undermine democracy and offer an alternative model."
Read the entire piece at City Journal.
Joel Kotkin is executive editor of NewGeography.com. He is the Roger Hobbs Distinguished Fellow in Urban Studies at Chapman University and executive director of the Houston-based Center for Opportunity Urbanism. His newest book is The Human City: Urbanism for the rest of us. He is also author of The New Class Conflict, The City: A Global History, and The Next Hundred Million: America in 2050. He lives in Orange County, CA.
Photo: Édouard Hue (User:EdouardHue) [CC BY-SA 3.0], from Wikimedia Commons