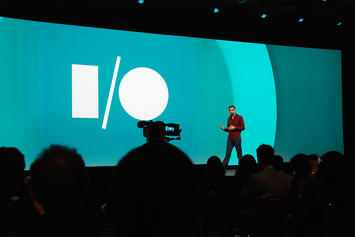 Once the rich protected themselves by aligning with Republicans who would protect their property from high taxes and their firms from regulation.
Some still do—notably the Koch brothers—but this breed of right-winger is gradually losing out to more progressive tilted plutocrats. In 2016, according to Open Secrets, three of the four largest billionaire political donors—hedge fund manager James Simon and his wife Marilyn, Michael Bloomberg, and currency speculator George Soros—titled progressive. This reflects a broader social trend.
Overall the GOP continues to slightly outpace Democrats among the ultra rich, but most of the big conservative donors such as Charles and David Koch, Sheldon Adelson, Oracle founder Larry Ellison, Rupert Murdoch, and Irvine Chairman Don Bren are well into their seventies or in their eighties. The trend belongs, clearly, to the progressives. Between 1980 to 2016, support for Democrats from the 0.1 percent has tripled, and donors in the nation's wealthiest zip codes overall now give more to Democrats than Republicans.
Take Michael Bloomberg, the former Republican of convenience who last week announced he would invest $80 million into Democratic campaigns this fall before teasing, yet again, a possible presidential run of his own. Bloomberg's usual causes are not those of traditional social democracy—after all this is the guy who proclaimed what New York really needed was more billionaires, and who beta-tested in New York City the businessman-as-better-political-leader pitch he then watched with dismay Donald Trump take all the way to the White House—but issues less threatening to the plutocracy, such as climate change and gun control.
The buyout of mainstream progressivism has changed its nature. Big donor-driven candidates—who still dominate the party's leadership ranks, even as small-donor powered insurgents like Alexandria Ocasio-Cortez test that arrangement, at least in low-turnout elections—are less concerned with the fate of auto or communication workers than they are with issues of environmental regulation, identity, and culture.
Facebook President Sean Parker, former Microsoft CEO Steve Ballmer, Salesforce.com Chairman Marc Benioff, Mark Zuckerberg, and the world's richest man, Jeff Bezos, are all relatively young men devoted to the progressive cause—at least those parts of it that don't threaten their bottom lines.
The Trump Effect
With his horrendous comments and awful actions, Trump has accelerated wokeism among the wealthy and their minions. This oligarchic drift has been building for years, as wealth has shifted from traditional resource and manufacturing industries to software, media, finance, and entertainment. In sharp contrast to energy firms, home-builders, and farmers, the regulatory state does not threaten the bottom lines of these industries, as long as it refrains from breaking up their virtual monopolies.
Indeed, as researcher Greg Ferenstein suggests, the new oligarchs favor an active state that will subsidize worker housing or even a guaranteed minimum income, and keep their businesses off the hook for providing decent benefits to their ever expanding cadre of gig-economy serfs. He points out that the former head of Uber, Travis Kalanick, was a strong supporter of Obamacare and that many top tech executives—including Mark Zuckerberg and Elon Musk—favor a government-provided guaranteed annual wage to help, in part, allay fears about what happens to most of the workforce as their industries and jobs are "disrupted."
Geography plays a role here as well. With the biggest concentrations of wealth now in the most "progressive" regions—the Bay Area, Los Angeles, New York, Boston, and Seattle—moguls must operate in an environment dominated by fervent anti-Trump social-justice and green advocacy. Many big tech employees—nearly 40 percent in the Bay Area, by some estimates—are noncitizens, with little reason to be concerned about how the wealth in these corners is, or is not, spread across the nation.
So it's no surprise that woke employees at Microsoft, horrified by the brutalism of Trump's immigration policies, have decided not to cooperate with ICE. Not to be outdone, Amazon workers compare their company's cooperation with immigration authorities to IBM's collaboration with Nazi Germany. Similarly Google workers are refusing to help with drones used to combat terrorists, while Apple is actively working to make it difficult for police to break into phones used in committing crimes, including in the aftermath of the San Bernardino terrorist massacre.
So powerful, and self-referential, are these companies—and their highly compensated workers—that they are increasingly willing to deny even the idea of national interest when that does not suit their political notions. Unlike businesses that worry about competition or mass opinion, these oligarchic companies can demonize half of the country with impunity. At the end of the day, even Trumpians depend on these systems unless they want to look at Chinese alternatives.
The New Controllers
Since Trump's election, many progressives have pushed the idea that we are on the cusp of a return to traditional authoritarianism, as portrayed in books like George Orwell's 1984 or Margaret Atwood's The Handmaid's Tale. Yet the real model for future tyranny may be more that of Aldous Huxley's Brave New World, which portrays a society run by a biologically conditioned scientific and technological elite.
In Brave New World, the masters are not hoary Stalinoids or angry right-wing fundamentalists, but gentle, reasoned executives. The Controllers preside over a society where social classes are well-defined, and only those at the top—the Alphas—live in comfort. Families have been abolished except on reservations for misfits, and people widely enjoy access to pleasurable pharmaceuticals and unconstrained, commitment-free sex in the city.
Huxley's future eerily resembles the one favored by the oligarchs, who are now paying women workers to freeze their eggs as they aim to create an elite Alpha class without children or property, to be serviced by the low-wage Deltas, Gammas, and Epsilons of Huxley's world—bused in from the suburban fringes.
The Controller's power, first and foremost, depends on implanting information. In Brave New World contrary ideas are dismissed not as breaking the party line but as simply absurd or even pornographic. Today's woke oligarchs do much the same by controlling both information and culture. Bloomberg is a prime example but he's a pauper compared to Bezos, the world's richest man owning one of the nation's most influential newspapers.
Tech sofa change in recent years also helped Mark Zuckerberg's college roommate buy The New Republic, and run it into the ground before selling it. More recently Laurene Powell, the left-leaning widow of the late Steve Jobs (net worth $20 billion), scooped up The Atlantic for a nonprofit that will compete with more traditional competitors who still, sadly, have to make money.
Meanwhile, Google is promoting journalism by robots while also planning to invest $300 million in favored outlets. What could go wrong?
The Agenda