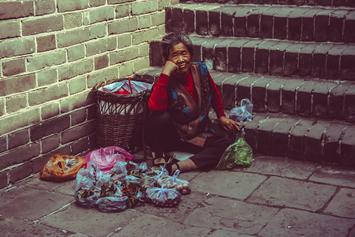 Westerners tend to identify China's coming political crisis with developments such as the brave, educated, and often English-speaking protests in Hong Kong. Although they undoubtably pose an annoyance to Xi Jinping's regime, the real existential challenge to the regime derives not from China's middle orders but from the very classes that gave birth to the Communist regime.
As someone who has been to China many times over the last 40 years, I acknowledge that the achievements of the reformed socialist regime are nothing short of astounding. Beijing's streets, once crowded with horse-drawn carts, rickety bicycles, and people dressed in ragged Mao jackets, now accommodate Audis, shopping malls, and slickly attired hipsters. Urban Chinese are no longer so impressed by New York or even Tokyo; their country is home to five of the tallest buildings in the world.
Yet this remarkable growth has come at the expense of China's supposedly egalitarian ethos. Since 1978 the country's GINI ratings—a system that measures inequality—have gone from highly egalitarian to more unequal than Mexico, Brazil, and Kenya, as well as the United States and virtually all of Europe. In avowedly socialist China, roughly 1300 individuals constitute roughly 20 percent of the country's wealth, and top one percent roughly one-third.
Initially, China's progress lifted up all classes, raising as many as 850 million people out of extreme poverty in 40 years, one of the greatest economic accomplishments in history. Yet the boom has been less successful in creating a Western-style mass middle class which analyst Nan Chen estimates at roughly 12 percent of the population. "Rather than replicating the middle-class growth of post-World War II America," she observes, "China appears to have skipped that stage altogether and headed straight for a model of extraordinary productivity but disproportionately distributed wealth."
Excerpted from a piece first appeared on Quillette. Click through to Quillette to read the rest.
Joel Kotkin is the Roger Hobbs Distinguished Fellow in Urban Studies at Chapman University and executive director of the Houston-based Center for Opportunity Urbanism. He authored The Human City: Urbanism for the rest of us, published in 2016 by Agate. He is also author of The New Class Conflict, The City: A Global History, and The Next Hundred Million: America in 2050. He is executive director of NewGeography.com and lives in Orange County, CA. His next book, "The Coming Of Neo-Feudalism," will be out this spring.
Photo by Charl Folscher on Unsplash