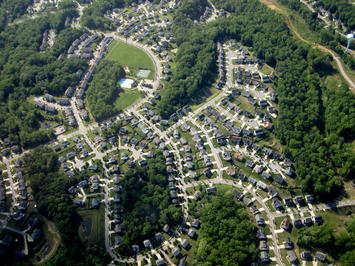 The Urban Reform Institute and the Frontier Centre for Public Policy are pleased to present the 2021 edition of Demographia International Housing Affordability. This report provides housing affordability ratings, using the median multiple, a measurement of income in relation to housing prices, or 92 major markets (metropolitan areas) in eight nations for the third quarter of 2020.
In this year of the global pandemic and lockdowns, it is not surprising that housing affordability —given the large influx of new buyers, particularly in suburban and outlying areas — has continued to deteriorate. As a result many low-income and middle-income households who already have suffered the worst consequences from housing inflation will see their standards of living further decline.
The affordability issue is particularly critical due to the strong increase in remote working (telework) during the pandemic which is accelerating the movement to more affordable places. It will likely also help flatten or even reduce prices in the highest cost housing markets as other households seek less costly housing elsewhere.
We hope that the losses sustained during the pandemic will be quickly reversed and the increasing inequality attributable to higher house prices will become a thing of the past.
Wendell Cox is the author, having previously co-authored the annual Demographia International Housing Affordability Survey, with Hugh Pavletich of Performance Urban Planning. Cox is a senior fellow at both the Frontier Centre for Public Policy and the Urban Reform Institute.
This Introduction by Charles Blain and Peter Holle
View or download the full report here (PDF)
Photo credit: La Citta Vita on Flickr, used under CC 2.0 License.