Mutual of Omaha is building a new headquarters in downtown Omaha, which at first appears to be a revival of downtown fortunes. But the company has 4,000 employees in the Omaha area, and the new headquarters will have room for no more than 2,500 of them, as the rest are expected to work from home on any given day.
So why locate downtown? Maybe because of the $68.6 million in subsidies — 16 percent of the building's cost — the city is giving to the insurer.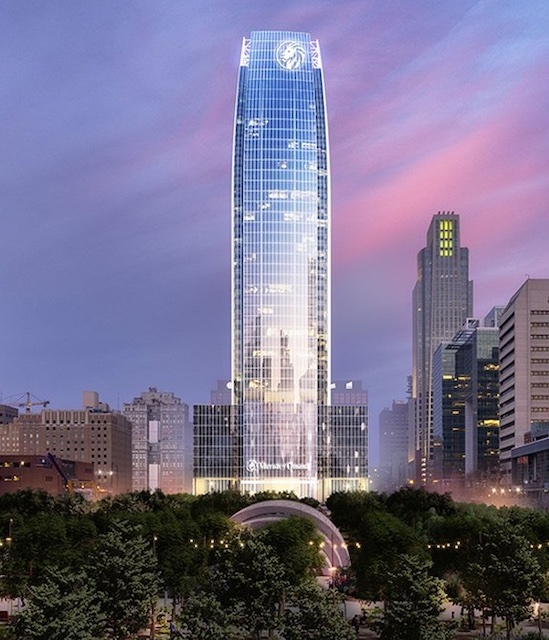 Similarly, bank service company Deluxe opened a new headquarters in downtown Minneapolis. Again, that suggests some faith in the recovery of downtown employment — but the new headquarters is only a third of the size of its old one since most of its employees will work remotely at least part of the time.
Jamie Dimon, of JPMorgan Chase, estimates that the bank's offices will need only 60 desks for every 100 employees due to the other 40 working remotely on any given day. Even before the pandemic, the idea that getting everyone to work in the same office would increase collaboration was losing favor.
Downtowns are the main market for transit ridership. If they lose 40 percent of their workers on any given day, then transit will lose at least as many riders. Of course, other companies may fill the spaces downtown to take advantage of declining rents, but many of their employees will work remotely part time as well. Unless they are given millions in subsidies, I doubt many more companies will be planning more downtown skyscrapers.
This piece first appeared on The Antiplanner.
---
Randal O'Toole, the Antiplanner, is a policy analyst with nearly 50 years of experience reviewing transportation and land-use plans and the author of The Best-Laid Plans: How Government Planning Harms Your Quality of Life, Your Pocketbook, and Your Future.
Top photo: Skyline of Downtown Omaha, Nebraska, from the Gene Leahy Mall, via Wikimedia in Public Domain.