Mark Hovind over at Jobbait.com released his monthly job market report, and this month he's expanded it significantly with sector-level data by state and metropolitan area.
Mark offers the numbers in an easily digestible format organized by state in color coded tables. It's a great way to get a feel for what's happening in your region or nationally.
Mark hopes this will help identify sectors with job prospects, even in regions where overall employment is declining.
Looking at total job growth, North Dakota is still the only state showing year-over-year employment growth, followed by Washington, DC.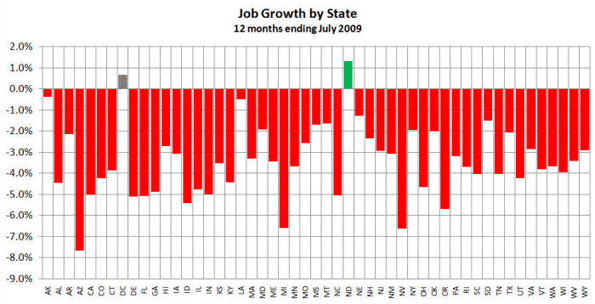 Fastest declining states by growth rate are Arizona, Michigan, Nevada and Oregon.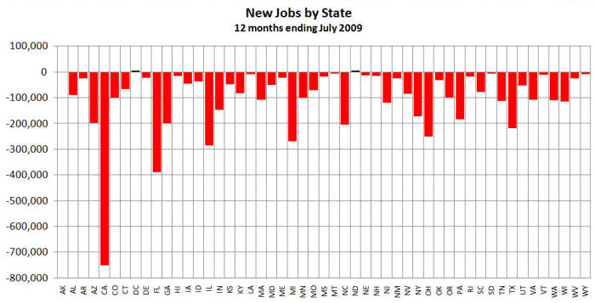 Fastest declining states by sheer numbers are California, Florida, Illinois, Michigan, Ohio and Texas.
See Jobbait.com for the full report.