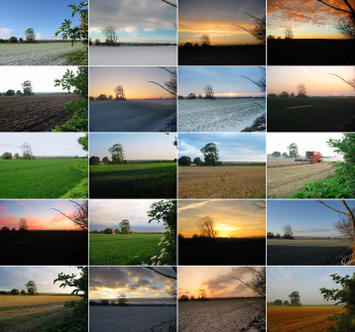 During the first ten days of October 2008, the Dow Jones dropped 2,399.47 points, losing 22.11% of its value and trillions of investor equity. The Federal Government pushed a $700 billion bail-out through Congress to rescue the beleaguered financial institutions. The collapse of the financial system in the fall of 2008 was likened to an earthquake. In reality, what happened was more like a shift of tectonic plates.
*******************************************************
By May of last year, when the first of this series appeared, it was clear that the American auto industry was about to fundamentally change. It has been just eight months and the changes have already been monumental. In 2009, China overtook America as the largest market for automobiles in the world. Sadly, America will never see that title again.
Industry CEOs flew into Washington, DC on their private jets asking for billions in federal hand-outs. They were chastised and embarrassed for their greed and insensitivity by politicians who have mastered that fine art of public outrage. GM's CEO Rick Wagoner was publicly fired. The next day, GM put all eleven corporate jets on the market causing the resale market for G-5s to collapse overnight.
Since then, GM has entered and exited bankruptcy and senior debt holders were wiped out so the government could give ownership of GM to the UAW, in contravention of all existing bankruptcy laws. A thousand dealers were summarily terminated without compensation, or a hearing. The Saturn brand was snuffed out and the Saab brand will follow unless a miracle occurs – an unlikely prospect. Pontiac and Hummer have already been terminated.
Chysler is now owned by Fiat, the government and the UAW. It too wiped out 1,000 loyal dealers without compensation, or a hearing. Chrysler sales, down 36%, were the worst since 1962. The company is on life support. The Italians will attempt to resuscitate the ailing brand with a fuel efficient Fiat 500 and curvaceous Alfa-Romero. Chrylser called on Lee Iacocca to help them recover in the 1980s. This time, they may need Sophia Loren to coax buyers back into the showroom.
Ford did not take TARP bail out money and the public responded by buying Ford products. While their sales were down 15%, they gained market share because GM and Chrysler sales were down 30% and 36% respectively. Sales in December were actually up 33% from a year ago. Ford dumped loser Volvo to the Chinese automaker, Geely, who coveted the domestic dealer network. Expect to see Chinese cars in an auto mall near you sooner rather than later.
Clunkers
Government showed its ignorance of the automible industry by sponsoring a Cash for Clunkers program. They will claim it was a great success, selling 677,842 new cars, but critics will remind that it cost $3 billion dollars. Edmunds.com reports that all but 125,000 sales would have taken place anyway. So taxpayers forked over about $24,000 per car for 125,000 sales. The National Highway Transportation Board reported that 20,000,000 barrels of oil will be saved over 20 years but critics will remind that we import that much in just two days. In addition, the cost to administer a program that lasted just six months was $100,000,000. The government was loathe to mention the top two brands purchased in the Cash for Clunkers progran were Honda and Toyota, not American brands.
Electrics
As promised, the government supported the move to electric vehicles. The U.S Department of Energy gave Tesla Motors a loan of $465 million to build the $87,900 electric Karma in California. Tesla claims it has sold 1,000 cars. That means Tesla sales represent a little over one hundredth of one percent of the domestic car business. The financial wisdom of such a loan would be questionable if it were not for the equally stunning announcement that Fisker would receive $529 million from the DOE to build its $100,000 electric car – in Finland. Al Gore is a shareholder of Fisker. Honda, which sells the $20,000 Insight hybrid vehicle and achieved just 25% of forecasted sales. If Honda has trouble selling a $20,000 electric hybrid, one wonders how many $100,000 electrics Fisker and Tesla models must be sold to repay our billion dollar loan.
Winners
The surprise winner of the last year was Korean car manufacturer, Hyundai. With a potent combo of great styling, affordable pricing on its Kia brand and new upscale products, Hyundai sales increased a surprising 10%. They project a 17% increase in 2010. Hyundai is doing so well it may spin off its own luxury brand, Genesis, as Toyota did so successfully with Lexus. The new Equus luxury sedan is about the same size as a large Mercedes, BMW or Lexus but $25,000 less. This basic formula worked to establish the Lexus and Infiniti brands in 1989. Expect it to be repeated by Hyundai in the near future.
Green shoots
Even though it has relinquished its title as top dog to the Chinese, there are signs of life in the American automobile industry. Buick is the top brand in China and is resurgent in our domestic market. The new Buick Lacrosse and Regal are superb automobiles. Chevy rests its hopes on a trio of new attractive products like an all electric Volt, a retro-styled Camaro and the 40 MPG Cruze. Cadillac released a new fleet of gorgeous CTS and SRX models and announced a new full-size XTS is on the way. Cadillac will get its own stunning version of the Volt called the Converj. And Government Motors (GM) announced it will invest a billion dollars to create the fuel efficient trucks of the future in time for the economic recovery.
At Ford, they hope the 2011 Ford Focus will be a huge success. This small car is a move upscale for Ford. It has great styling and amenities, a higher price tag and therefore higher profits. Will Ford be able to sell an expensive small car to replace the profitable SUVs like the Explorer and Expedition?
Chrysler's future is much murkier. A mini Fiat 500 is coming but the Alfa-Romeros have been delayed. The new Jeep Grand Cherokee and the Chrysler 300 are attractive, but the Chysler Lancia is simply weird. Chrysler revealed a new 200C EV, a surprise all electric concept. Will these models be enough to save Chrysler? We will see.
The car business is changing. Green Shoots, as our president likes to muse. We hope he is correct.
***********************************
This is the seventh in a series on the Changing Landscape of America.
Robert J. Cristiano PhD is a successful real estate developer and the Real Estate Professional in Residence at Chapman University in Orange, CA.
PART ONE – THE AUTOMOBILE INDUSTRY (May 2009)
PART TWO – THE HOME BUILDING INDUSTRY (June 2009)
PART THREE – THE ENERGY INDUSTRY (July 2009)
PART FOUR – THE ROLLER COASTER RECESSION (September 2009)
PART FIVE – THE STATE OF COMMERCIAL REAL ESTATE (October 2009)
PART SIX – WHEN GRANNY COMES MARCHING HOME – MULTI-GENERATIONAL HOUSING (November 2009)