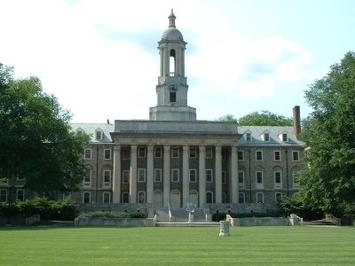 The "boomers" is a generation born between 1946 and 1964. They gave us the youth culture, hippies, Woodstock, peace movement, women's liberation, computers, flexible work environments, consumer electronics and consumption on the grand scale to mention only a few.
Boomers have enjoyed a wonderful economy in the main that has enabled them to build wealth and live middle class lifestyles. They stay fit. They eat healthy foods. They look young compared to people of previous generations at their age.
But alas they are graying and have reached the point in their lives where choices need to be made about how to continue to live lives that are both enriching and fulfilling.
There were 78 million boomers in the United States in 2005 according the census data. By 2006, 330 of them an hour were turning 60. Growing older means different choices and greater financial challenges for them. Fidelity Investments estimates that "boomers" on average have less than $40,000 in retirement savings. Few will have traditional pensions. Most of their wealth is tied up in real estate.
Medical costs will increase by nearly 50 percent as they pass 65. The Social Security Administration estimates that there will be only 2.1 workers for retiree by 2031. This is down from 3.3 today. As a result many boomers will continue to work out of necessity while they seek a simpler and scaled down lifestyles.
An annual survey conducted on behalf of Del Webb, a developer of retirement communities, found that 36 percent of boomers plan to move when they become "Empty Nesters" and 55 percent of boomers plan to move when they retire. One interesting finding in the study is that, "boomers are twice as likely as those currently aged 59 – 70 to prefer an active adult community that is part of a multi-generational neighborhood."
One key question facing empty nester and retired "boomers" may be where can they go to find a quality lifestyle, affordable living, part-time employment opportunities and multi-generational interaction? The answer may well be college towns that proliferate in places like Pennsylvania – a state with more than one hundred institutions of higher education. Many are located in beautiful towns.
Websites like www.collegetownlife.com provide links to college towns where boomers may consider relocating. At www.bestplaces.net you can compare the demographics of where you currently live to those of a college town. I currently live in suburban Philadelphia. If I were to move to State College, Penn., home of Pennsylvania State University's main campus, here is what I would find.
First, I would be living in a town that is six times larger than my current community, but less than one percent the size of my current region. The median age would fall from 42 to 23 years. In my current community, nearly 40 percent of the population is 50 years or older, but in State College only about 10 percent fall into this demographic.
A lot of things would remain the same in terms of gender and racial mix, but I would have to get use to a community in which 75 percent of the population is single with no children and the number of people who are married drops from 60 percent to 15 percent.
In my current community the median home prices is $344,000 while in State College it is $235,000. My current cost of living index in 126 while in State it would stand at 100. Average income in my current community is $66,500 while in State College it is $22,500. My school district spends more than $9,000 per student in State College it is a little over $7,500 which reflects real estate taxes.
State College offers robust cultural activities through Pennsylvania State University. The University has schools of music and performing and fine arts and a number of concert halls, museums, lecture halls, libraries, theatres and auditoriums with near daily attractions and activities. Also, the community is safe and offers a host of recreational activities.
Pennsylvania State University is the largest in Pennsylvania and adds to the vibrancy of State College, but there are also more than one hundred other college towns and communities in Pennsylvania where "boomers" may find everything they are looking for and more as they transition for work to active retirement and toward their golden years.
These towns offer everything from wooded rural locations to stylish suburban or urban neighborhoods. They represent a great alternative to those boomers who want to do far more than fade away.
Dennis M. Powell is president and CEO of Massey Powell an issues management consulting company located in Plymouth Meeting, PA.