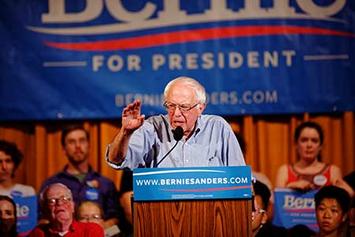 The biggest story this election season is not Donald Trump or the fortunes of the two winners in Iowa, the unattractive tag team of Ted Cruz and Hillary Clinton. For all their attempts to seem current and contemporary, these candidates – and Trump as well – represent older, more established elements in American life, such as evangelicals, nativists and, in Hillary's case, the ranks of middle-age women, seniors and public-sector unions.
The biggest and most important development has been the massive support among the new generation of voters for Vermont Sen. Bernie Sanders and his open embrace of socialism. In Iowa's Democratic caucuses, which ended with Clinton and Sanders in a virtual tie, young people opted for Sanders at an almost inconceivable rate of 84-14. In 2008, Barack Obama won this segment, claiming only a 57 percent majority.
So we are seeing the embrace of an openly socialist septuagenarian by a generation that, within a decade, will dominate our electorate and outnumber baby boomers as soon as 2020. That should put more conventional politicians, and business, on notice. Whether you are a Republican, a free-marketer or, even a Democratic-leaning crony capitalist, be afraid – be very afraid.
Timing right?
For the first time since labor leader and presidential candidate Eugene Debs in the early 20th century, Americans are flocking in big numbers to a politician who rejects the efficacy of capitalism and seeks to create a new, notionally fairer, system. Now, as then, the reason to support socialist ideas – some of which were implemented during the New Deal – lies with the palpable failures of capitalism. Polls of millennials show consistently that economic issues, such as jobs and college debt, are their dominant concerns.
Read the entire piece at The Orange County Register.
Joel Kotkin is executive editor of NewGeography.com and Roger Hobbs Distinguished Fellow in Urban Studies at Chapman University, and a member of the editorial board of the Orange County Register. He is also executive director of the Houston-based Center for Opportunity Urbanism. His newest book, The New Class Conflict is now available at Amazon and Telos Press. He is also author of The City: A Global History and The Next Hundred Million: America in 2050. He lives in Orange County, CA.
Bernie Sanders photo by Michael Vadon [CC BY-SA 2.0], via Wikimedia Commons.