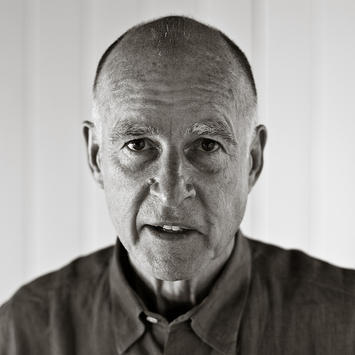 The cracks in the 50-year-old Oroville Dam, and the massive spillage and massive evacuations that followed, shed light on the true legacy of Jerry Brown. The governor, most recently in Newsweek, has cast himself as both the Subcomandante Zero of the anti-Trump resistance and savior of the planet. But when Brown finally departs Sacramento next year, he will be leaving behind a state that is in danger of falling apart both physically and socially.
Jerry Brown's California suffers the nation's highest housing prices, largest percentage of people in or near poverty of any state and an exodus of middle-income, middle-aged people. Job growth is increasingly concentrated in low-wage sectors. By contrast, Brown's father, Pat, notes his biographer, Ethan Rarick, helped make the 20th century "The California Century," with our state providing "the template of American life." There was then an "American Dream" across the nation, but here we called it the "California Dream." His son is driving a stake through the heart of that very California Dream.
California crumbling
Nothing so illustrates the gap between the two Browns than infrastructure spending. Oroville Dam's delayed maintenance, coupled with a lack of major new water storage facilities to serve a growing population, reflects a pattern of neglect. Just this year alone, the massive water losses at Oroville Dam and other storage overflows have almost certainly offset a significant portion of the hard-won drought water savings achieved by our state's cities. A sensible state policy would have stored more water from before the drought, and would now be maximizing the current bounty.
Once a national and global leader in infrastructure, according to a report last year by the Center for Budget and Policy Priorities, California now spends the least percentage of its state budget on infrastructure of any state. In the critical Sacramento-San Francisco Delta, an ancient levee and dike system is decaying, and ever more stringent environmental regulations limit key state and federal water facility operations. To be sure, Brown has supported a "water fix" — a dual tunnel through the Delta — to address some of these problems, but his efforts have only produced a mountain of paper, rather than real-world improvements. In terms of preparing for the future, California's current penchant for endless studies and environmental hand-wringing is fostering pre-Katrina Louisiana conditions, rather than the forward-looking capital investments previously the state's hallmark.
This piece first appeared in The Orange County Register.
Joel Kotkin is executive editor of NewGeography.com. He is the Roger Hobbs Distinguished Fellow in Urban Studies at Chapman University and executive director of the Houston-based Center for Opportunity Urbanism. His newest book, The Human City: Urbanism for the rest of us, was published in April by Agate. He is also author of The New Class Conflict, The City: A Global History, and The Next Hundred Million: America in 2050. He lives in Orange County, CA.
Photo: Troy Holden