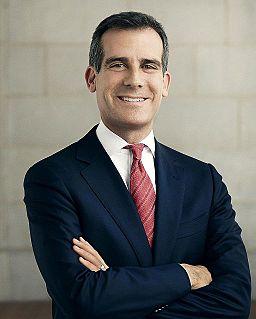 Someone may be putting something in the Los Angeles water supply. In the past months, two unlikely L.A.-based presidential contenders — Mayor Eric Garcetti and Disney Chief Robert Iger — have been floated in the media, including in the New York Times.
But before we start worrying about how an L.A.-based president might affect traffic (after all this is the big issue in Southern California), we might want to confront political reality. In both cases, the case for our local heroes' candidacies is weak at best, and delusional at worst.
The Disney fantasies
The Iger case is, if anything easier to dismiss. Iger can sell himself, like Trump, as a business success story, and with probably far-fewer questionable business transactions. Yet Iger, trying to run as a progressive in an increasingly left-wing Democratic Party, will face numerous challenges that dwarfs those faced by Trump.
Iger, for example, will have to run against the sad record of his company's self-serving interference in Anaheim. Disney is generally a low-wage employer, and, in Orange County, this can be seen as contributing to the enormous disparity between cost of living and low salaries. I don't suggest that companies should be primarily social justice warriors, but when a corporate executive runs, he's going to be subject to their scrutiny.
Other problems also abound. For example, in 2016 the firm laid off 250 of its Orlando tech employees, replacing them with H-1B visas holders from an Indian outsourcing firm, and then, insisted that some train their replacements before being laid off. Let's just say that won't play well if Iger had to run against populists like Bernie Sanders, Elizabeth Warren, or even Joe Biden.
Read the entire piece at The Orange County Register.
Joel Kotkin is executive editor of NewGeography.com. He is the Roger Hobbs Distinguished Fellow in Urban Studies at Chapman University and executive director of the Houston-based Center for Opportunity Urbanism. His newest book is The Human City: Urbanism for the rest of us. He is also author of The New Class Conflict, The City: A Global History, and The Next Hundred Million: America in 2050. He lives in Orange County, CA.
Photo: Mayor of Los Angeles [CC BY 2.0], via Wikimedia Commons