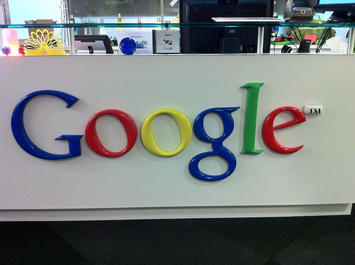 Meet the new boss. Same as the old boss.
– The Who, "We won't be fooled again", 1971
Once seen as the saviors of America's economy, Silicon Valley is turning into something more of an emerging axis of evil. "Brain-hacking" tech companies such as Apple, Google, Facebook, Microsoft and Amazon, as one prominent tech investor puts it, have become so intrusive as to alarm critics on both right and left.
Firms like Google, which once advertised themselves as committed to being not "evil," are now increasingly seen as epitomizing Hades' legions. The tech giants now constitute the world's five largest companies in market capitalization. Rather than idealistic newcomers, they increasingly reflect the worst of American capitalism — squashing competitors, using indentured servants, attempting to fix wages, depressing incomes, creating ever more social anomie and alienation.
At the same time these firms are fostering what British academic David Lyon has called a "surveillance society" both here and abroad. Companies like Facebook and Google thrive by mining personal data, and their only way to grow, as Wired recently suggested, was, creepily, to "know you better."
The techie vision of the future is one in which the middle class all but disappears, with those not sufficiently merged with machine intelligence relegated to rent-paying serfs living on "income maintenance." Theirs is a world in where long-standing local affinities are supplanted by Facebook's concept of digitally-created "meaningful communities."
Read the entire piece at The Orange County Register.
Joel Kotkin is executive editor of NewGeography.com. He is the Roger Hobbs Distinguished Fellow in Urban Studies at Chapman University and executive director of the Houston-based Center for Opportunity Urbanism. His newest book is The Human City: Urbanism for the rest of us. He is also author of The New Class Conflict, The City: A Global History, and The Next Hundred Million: America in 2050. He lives in Orange County, CA.
Photo: C.E. Kent, via Flickr, using CC License.