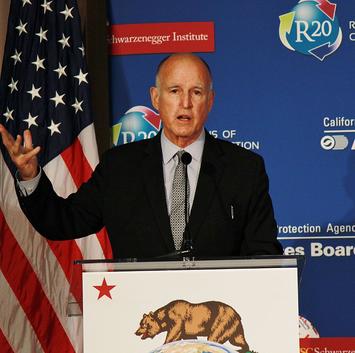 Jerry Brown's long political career will likely end in January 2019, when the 80-year-old's second stint as California governor concludes. In the media's eyes—and in his own mind—Brown's gubernatorial encore has been a rousing success. His backers say that he has brought the state back, economically and fiscally, from the depths of the Great Recession, which hit California harder than it did the rest of the country. Brown has enacted an array of left-liberal policies, to the delight of progressives, and positioned California as a blue-state role model for the American future. A decade of phenomenal growth among Silicon Valley's landmark companies has boosted the state's image and helped restore its overall economy. Democrats hope that California will provide a template for reestablishing their appeal to voters nationwide.
Read the entire piece at City Journal.
Joel Kotkin is executive editor of NewGeography.com. He is the Roger Hobbs Distinguished Fellow in Urban Studies at Chapman University and executive director of the Houston-based Center for Opportunity Urbanism. His newest book is The Human City: Urbanism for the rest of us. He is also author of The New Class Conflict, The City: A Global History, and The Next Hundred Million: America in 2050. He lives in Orange County, CA.
Photo: California Air Resources Board from Sacramento, United States (Governor Jerry Brown) [CC BY 2.0], via Wikimedia Commons