The Harvard Crimson just published a piece on where the Harvard class of 2018 is going after graduation.
22% of them are going to New York (state I believe), 20% to Massachusetts, and 15% to California. The next biggest destination is Washington, DC at 4.9% (District of Columbia only?)
Another 9.1% are going international and 7.3% are undecided on where to go.
Add these numbers up and we see that 57% of Harvard grads are in NY, MA, or CA.
We also see that less than 22% of graduates definitively chose a US location other than NY, MA, CA, and DC.
Here's the Crimson's map, which doesn't fully show the degree of concentration, but is interesting nevertheless.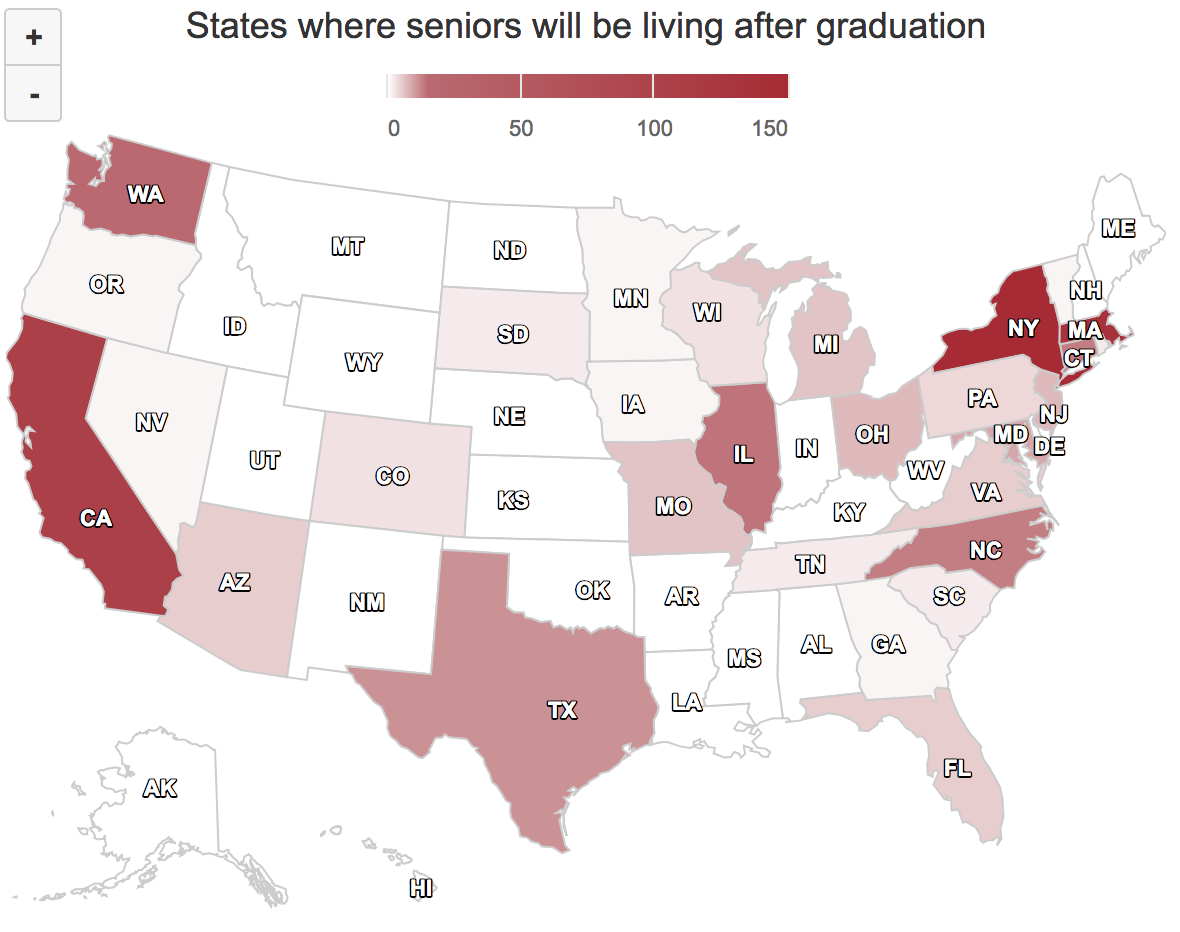 This piece originally appeared on Urbanophile.
Aaron M. Renn is a senior fellow at the Manhattan Institute, a contributing editor of City Journal, and an economic development columnist for Governing magazine. He focuses on ways to help America's cities thrive in an ever more complex, competitive, globalized, and diverse twenty-first century. During Renn's 15-year career in management and technology consulting, he was a partner at Accenture and held several technology strategy roles and directed multimillion-dollar global technology implementations. He has contributed to The Guardian, Forbes.com, and numerous other publications. Renn holds a B.S. from Indiana University, where he coauthored an early social-networking platform in 1991.
Photo: Jonathan E. Shaw, via Flickr, using CC License.