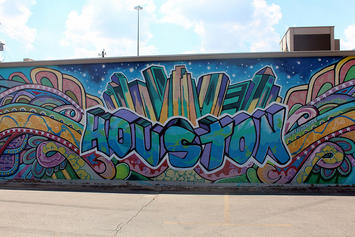 Over the last half-century, Houston has developed an alternative model of urbanism. As the New Urbanist punditry mounts an assault on both suburban growth and single-family homes, Houston has embraced a light regulatory approach that reflects market forces more than ideology. But last year's Hurricane Harvey floods severely tested the Houston model. An unprecedented four feet of rain in four days—a year's worth, the greatest rainfall event in recorded U.S. history—overflowed the banks of every channel in Harris County, flooded nearly 100,000 homes (7 percent of the housing stock), and created an estimated $81.5 billion in damage, the nation's second-largest natural disaster after Hurricane Katrina. Coupled with a downturn in the energy industry, which saw the loss of some 86,000 jobs last year, Harvey's aftermath suggested that the region's growth period had come to an end, with stagnant job growth and domestic migration.
Read the entire piece at City Journal.
Joel Kotkin is executive editor of NewGeography.com. He is the Roger Hobbs Distinguished Fellow in Urban Studies at Chapman University and executive director of the Houston-based Center for Opportunity Urbanism. His newest book is The Human City: Urbanism for the rest of us. He is also author of The New Class Conflict, The City: A Global History, and The Next Hundred Million: America in 2050. He lives in Orange County, CA.
Photo: Wally Gobetz, via Flickr, using CC License.