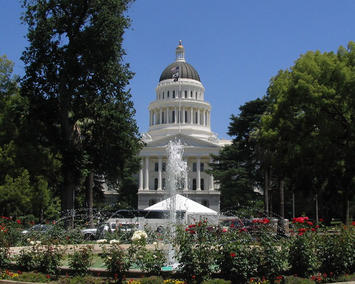 Under the leadership of Governor Gavin Newsom, rich and poor Democrats have been watching the financial gap between them getting wider as his inflicts heavy energy costs onto the less fortunate in California. Starting mid-August, in the Democratic registration-controlled state of California, absentee voters get an opportunity to voice their decision in advance of the September 14th recall election date to cast their ballot for Newsom to support the continuation of his policies biased against the poor or reject him for newer blood to lead the state.
The wealthy Democrats can afford energy at any costs, while the Governor supports exorbitant energy costs that have been contributory to the rapid growth of "energy poverty" and makes California's economic recovery from the pandemic even more challenging for the 18 million that represent the Hispanic and African American populations of the state
In a state with the highest costs for electricity and fuels in the nation, Newsom continues to do everything possible to further INCREASE the costs for electricity and fuels for its 40 million residents. Those huge regressive costs have not boded well for the bottom half making less than $20 an hour.
The Governor continues biasing systemic racial, health, economic, and environmental injustices that persist against the economic survivability of those that can least afford expensive electricity and fuels, those with low income and those retirees on fixed incomes. Poverty, not global warming, remains the biggest challengefor California.
Costs for electricity, especially for intermittent electricity generation from breezes and sunshine, have been skyrocketing, inflicting more energy costs onto the less fortunate as an unwanted regressive expense. The median income for Latino households in 2016 was $56,200, $55,200 for African American households, and $96,400 for white households. According to several studies, as many as 40 percent of all Californians cannot regularly meet basic monthly expenses.
The report from the Energy Information Agency (EIA) shows that California's electricity policies have contributed to household users paying 50 percent more, and industrial users paying more than 100 percent more than the national average for electricity. Only Hawaii has higher rates. What is being done to reverse the cost of electricity?
Governor Newsom apparently did not read the required reading for the next EV owner: Drawbacks of EV's, before he announced on September 23, 2020 an executive order to ban the sale of gas-powered vehicles by 2035.
Read the rest of this piece at CA Political Review.
---
Ron Stein is an engineer who, drawing upon 25 years of project management and business development experience, launched PTS Advance in 1995. He is an author, engineer, and energy expert who writes frequently on issues of energy and economics.
Photo credit: Ken Lund via Flickr under CC 2.0 License.