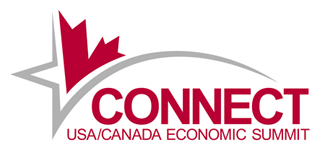 October 7, 2008
October 6, Pre-summit Event
Alerus Center & Canad Inns Destination Center
Grand Forks, North Dakota





Pre-summit event - October 6
3:00 – 5:00 Pre-Summit Tours
UND Aerospace
Research Enterprise and Commercialization Park (REAC)
Canad Inns Destination Center
Others TBD
5:00 Reception
6:00 Opening Ceremonies and Dinner
Welcome & Overview of the Summit


Grand Forks Region EDC and Destination Winnipeg, Inc.
Welcoming remarks

Andrew Swan, Minister of Competitiveness, Training and Trade, Province of Manitoba
City officials – Mayor Brown, City of Winnipeg Elected Representative, Mayor Stauss
Mary Speer – Consul and Principal Officer, U.S. Consulate Winnipeg
Canad Inns - Leo Ledohowski, President and Chair
Recognition of national officials
Video snapshot of the region
7:00 Keynote Address – Joel Garreau – The Nine Nations of North America
How the continent is behaving not so much like states and provinces or three countries, but nine separate and powerful civilizations or economies that pay scant attention to political boundaries in the course of forging their own destiny.
8:00 Evening Wrap Up and Overview of Day 2



AGENDA
CONNECT USA/Canada Economic Summit - October 7
7:00– 8:00 Registration and Continental Breakfast
8:00 – 8:45 Jim Phillips, President and CEO, Canadian/American Border Trade Alliance
8:45 – 9:15 Eric Benjaminson, Minister Counselor for Economic Affairs
U.S. Embassy in Ottawa
9:15 – 10:15 Cross-Border University Connections
Dr. Michael Hawes, Executive Director, Canada-U.S. Fulbright Program (Moderator)
Dr. Robert Kelley, President, University of North Dakota
Dr. David T. Barnard, President, University of Manitoba
10:15 – 10:45 Networking Break
10:45 – 11:45 Building Regional Manufacturing Connections
Ron Koslowsky, Canadian Manufacturers and Exporters Association (Moderator)
Jay Bender, Falcon Plastics Brookings, SD
Kari Howe, Ingenuity Frontier (NW MN)
Paul Soubry, Standard Aero, Winnipeg
12:00 – 1:30 Lunch and Keynote Speaker
Remarks by US/Canada national officials

North Dakota Governor John Hoeven

Robert E. Olson, Denver Regional Director, Economic Development Administration (Introduction of Keynote Speaker)
Future Forward: North America and this Region 2050
Joel Kotkin – an internationally recognized authority on economic and social trends. He is the author of several books including The New Geography: How the Digital Revolution is Changing the American Landscape and The City: A Global History. He also recently authored a piece titled North America Needs an Energy Community and is currently writing a book about the United States and North America in the year 2050.
Livio Di Matteo – author of the Centre of Continent Needs Economic Union piece that appeared in the Winnipeg Free Press. Livio Di Matteo is professor of economics at Lakehead University in Thunder Bay.
1:30 – 2:30 Life Sciences Collaboration
John Langstaff, President Cangene Corporation, Winnipeg (Moderator)
Dr. Gary B. Glavin, Deputy Director, National Microbiology Laboratory
Center for Disease Control, Atlanta (invited)
2:30 – 3:45 Work Group Sessions
Life sciences moderated by


Mike Goldstone, Praxis Strategy Group

Manufacturing moderated by


Gordon Greaves, Canadian Manufacturers and Exporters Association

University of North Dakota and University of Manitoba moderated by


John Alho, University of Manitoba
Greg Weisenstein, University of North Dakota

Positioning and branding the region in the global economy – moderated by

3:45 – 4:00 Networking Break and Return to Plenary for Workgroup Reports
4:00 – 4:30 Reports of Work Groups to Identify Next Steps
4:30 Summit Wrap up