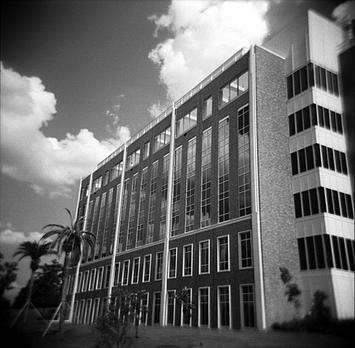 By Richard Reep
Until recently, Florida was the king of growth, agriculture, and tourism. Growth – at 900 immigrants a day from other states – characterized Florida's landscape for over 30 years, and growing cities were in perennial battle with agriculture up until the watershed year of 2009. As a tourist destination, Florida claimed world-class status, which once served the state just fine. Now, gasping for breath and facing financial uncertainty, Florida's leadership frantically seeks a new silver bullet to create jobs, focusing on biomedical research. This focus is timely and important, and can truly move the state in a new direction, and the state leadership's resolve to diversify the economy should stay strong, even with a short-term lack of results.
Thanks to the Florida State Legislature's 2006 Florida Capital Formation Act, It is now home to new facilities for Torrey Pines, Scripps, Max Planck, Nemours, the Miami Institute for Human Genomics, SRI International, the Vaccine & Gene Therapy Institute, and Charles Stark Draper Laboratory, Inc. However, the Millennial Depression has slowed growth and delayed the much-needed spinoffs that the state was counting on for job creation. Now, with the state's coffers empty, the lack of instant job growth is causing a search for another, new instant success instead.
Seven world-class life science research institutes in three years actually constitutes a remarkable achievement. Two are already off the ground and operational: Max Planck Institute and Torrey Pines. As they enter the operational phase, the laboratories are discovering that there is tough competition to attract top research scientists to Florida, with its noted lack of cultural amenities and its reputation for being, well, not exactly a progressive state in terms of education, culture, or environmental values.
In January, however, the state legislature's own analysis office recommended dropping life sciences research investment, because the return on this investment is measured in years. The politically correct unit of measurement today is apparently months or even minutes. In a published report, this office complained that its investment – all of three years old – had "not yet resulted in the growth of technology clusters". It then recommended that Florida shift focus from research institutes to attracting biotech manufacturing companies, perhaps shortening the payback cycle.
Only in our current times is failure defined as the lack of instant success. The report cites a lack of private venture capital as the reason for failure in Florida, yet digs no further into the reasons why Florida is low on the list of venture capital firms. This, along with government and large non-profit investment, is historically the only true source of funding for pure research, and is usually tightly tied to the region in which the research is to occur.
As Thomas Edison's winter home, Florida has always had a reputation among scientists and inventors as a vacation spot, rather than a real research venue. Venture capitalists prefer to cluster their investments around known quantities, and like most other investors, associate the unknown with high risk. By 2002, the Progressive Policy Institute ranked Florida 49th in employment of scientists and engineers, hardly news in a state dominated by service workers, construction laborers and immigrant farm labor.
Unfortunately, scientists and their families tend to like the things that Florida is not good at: sensitivity towards the natural environment, excellent, competitive schools and universities, highly trained workforces and public philanthropy for arts and cultural activities. When it comes to private research grants, scientists tend to find their homes in places like San Diego, Boston, Berlin, and London. Beaches and theme parks just don't appear on their radar screens.
Thus, the state's massive injection of capital has yet to produce any spin-off laboratories or manufacturing facilities around these new facilities. Private venture capital is simply shy to develop add-ons, knowing it will be a real hard sell to the main class of research scientists so desperately needed. And this fact, in these tough times, is what calls into question the whole investment strategy. On the surface, the state's ambition to become king of research appears to be ludicrous.
Yet, this lunacy may have method in it: Florida has many factors that do, in fact, favor life science research. It does have specific, although lightly funded, university research in biotech and medical study already in place. The state also has a gerontological population that provides a natural study base for much of the growing research in aging.
Also, the scientific community is as diverse in its leisure and cultural choices as anybody, and Florida's mild climate and recreational activities have already contributed to the attraction of new researchers. Unlike other, more established clusters in places like Boston and San Diego, Florida is also highly affordable, an important factor given the compensation levels to which many science professionals are accustomed. This is one reason Southern California gained an early foothold in aviation and science research and has maintained the lead in these areas.
And lastly, sometimes it's good to be the new kid on the block, for the competitive politics within other clusters has yet to develop in Florida. Even Florida's former governor Jeb Bush expressed surprise at how "the state's universities have played so well together" to gain its early foothold in science research. Florida has shown great energy and creativity in attracting these new research venues, and can continue to outperform the established, stable locations if it keeps its eye on the long-term goal and uses its natural advantages to sell the state to the scientific community worldwide.
The strategic payoff is a more stable, educated state population that can ride out the boom/bust employment cycle better. This payoff, however, can only come if Florida's leadership quits seeking a magic "silver bullet" to fix things in the next fifteen minutes, and does the hard work to attract and retain venture capital, invest in its educational system, and keep its collective eye on a long-term goal to become competitive in more than just a cheap place to live and vacation. Florida's business and political leadership made some good choices to create a state-funded venture capital arm in 2006, and should stick to their commitments. If they pay their dues, eventually they may just find themselves a new crown to wear.
Richard Reep is an Architect and artist living in Winter Park, Florida. His practice has centered around hospitality-driven mixed use, and has contributed in various capacities to urban mixed-use projects, both nationally and internationally, for the last 25 years.
Photo: alternatePhotography