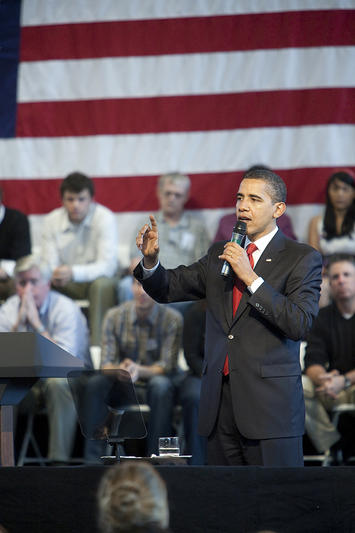 Barack Obama learned the rough sport of politics in Chicago, but his domestic policies have been shaped by California's progressive creed. As the Golden State crumbles, its troubles point to those America may confront in a second Obama term.
From his first days in office, the president has held up California as a model state. In 2009, he praised its green-tinged energy policies as a blueprint for the nation. He staffed his administration with Californians like Energy Secretary Steve Chu—an open advocate of high energy prices who's lavished government funding on "green" dodos like solar-panel maker Solyndra, and luxury electric carmaker Fisker—and Commerce Secretary John Bryson, who thrived as CEO of a regulated utility which raised energy costs for millions of consumers, sometimes to finance "green" ideals.
Obama regularly asserts that green jobs will play a crucial role in the future of the American economy, but California, a trend-setter in the field, has yet to reap such benefits. Green jobs, broadly defined, make up only about 2 percent of jobs in the state—about the same proportion as in Texas. In Silicon Valley, the number of green jobs actually declined between 2003 and 2010. Meanwhile, California's unemployment rate of 10.9 percent is the nation's third highest, behind only Nevada and Rhode Island.
When Governor Jerry Brown predicted a half-million green jobs by the end of the decade, even The New York Times deemed it "a pipe dream."