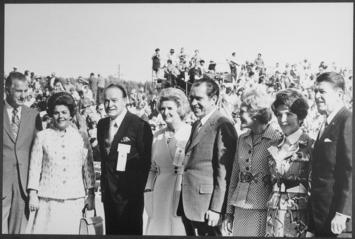 California, once disdained as zany, insubstantial and politically unreliable, has now become a favorite of the blue state crew. From culture and technology to politics, the Golden State is getting all sorts of kudos from an establishment media traditionally critical of our state.
For example, the New York Times recently ran two pieces, one political and the other cultural, that praised this state for its innovation and cool – even in the midst of a horrendous drought.
And to be sure, it's nice to be a pet – at least I hope that's what our dog Roxie feels. But we may want to understand why those who traditionally lambasted California now grant us their favors. Although some praise is deserved – both the economy and the cultural scene in California have improved somewhat – much of this shift reflects changes in the political and media culture itself.
How a writer looks at California can be increasingly predicted by the writer's political orientation. For liberals, the nasty California that produced both Richard Nixon and Ronald Reagan has been supplanted by a cooler, greener and more socially progressive state. If you are on the Right, California is beloved for reasons of nostalgia; for the Left, California is where the future once again is being shaped. Those of us more in the middle are simply unsure of what to think.
Read the whole thing at the Orange County Register.
Joel Kotkin is executive editor of NewGeography.com and Roger Hobbs Distinguished Fellow in Urban Studies at Chapman University, and a member of the editorial board of the Orange County Register. He is also executive director of the Houston-based Center for Opportunity Urbanism. His newest book, The New Class Conflict is now available at Amazon and Telos Press. He is also author of The City: A Global History and The Next Hundred Million: America in 2050.  He lives in Los Angeles, CA.
Photo courtesy of the National Archives.