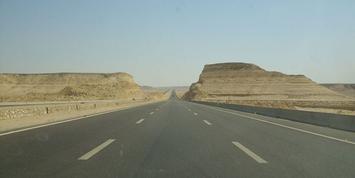 This post will be continuously updated as we learn about new projects.
On the three main vectors of wealth creation, African countries have lagged other developing nations for several decades. Sub-Saharan Africa is the poorest region of the world and suffers from poor infrastructure, uneven literacy, endemic corruption, political instability and war. While this is problematic for the present, improving conditions are pointing to a more promising future.
In particular, sub-Saharan Africa could have a unique opportunity to realize a demographic dividend if its elevated fertility rate and dependency ratio decline in the same way as have those of other countries in the past.
The experience of China shows that a significant dividend can be reaped if other conducive factors are also present. Most important among them are a growing workforce that is more literate and productive, and an institutional framework that is supportive of economic development.
Innovation-based productivity gains as we understand them in the West can be scarce in the poorest developing countries. But productivity can be improved quickly through educational programs and through well targeted infrastructure projects.
There is much to do given that Africa has a large infrastructure deficit. A World Bank Fact Sheet provides the following numbers:
• Electricity: The 48 countries of Sub-Saharan Africa (with a combined population of 800 million) generate roughly the same amount of power as Spain (with a population of 45 million).

• Roads: Only one-third of Africans living in rural areas are within two kilometers of an all-season road, compared with two-thirds of the population in other developing regions.

• Water: Water storage capacity is currently 200 cubic meters per capita and needs to increase to at least 750 cubic meters per capita, a level currently found only in South Africa. Only six million hectares, concentrated in a handful of countries, are equipped for irrigation. Though less than five percent of Africa's cultivated area, the irrigation-equipped area represents 20 percent of the value of agricultural production.

• The cost of redressing Africa's infrastructure deficit is estimated at US$38 billion of investment per year, and a further US$37 billion per year in operations and maintenance; an overall price tag of US$75 billion. The total required spending translates into some 12 percent of Africa's GDP. There is currently a funding gap of US$35 billion per year.

Below are some recently announced projects in sub-Saharan Africa that will likely have a large impact on nearby populations. (Some of the links are behind a paywall).

Uganda-Tanzania pipeline

Tanzania and Uganda signed on May 26 an intergovernmental agreement for the construction of the world's longest electrically heated crude-oil export pipeline, which is being designed by Houston-based Gulf Interstate Engineering Co.


The 1,445-kilometer East Africa Crude Oil Pipeline (EACOP) project, which is being developed by France's Total SA, China's CNOOC and UK's Tullow Oil, would enable the commercialization of the estimated 6.5 billion barrels of crude-oil reserves in Uganda's Albertine basin. (link)

Tanzania rail project

A joint venture of Portuguese and Turkish construction firms has been awarded a $1.2-billion contract for a new 202-kilometer, single-track, 1,435-millimeter-gauge railway line, in Tanzania. The segment is part of the 1631-km Dar es Salaam-Isaka-Kigali and Keza-Musongati railway project connecting the country to neighboring Burundi and Rwanda. (link)

Landlocked Ethiopia seeking stake in Somali port

Ethiopia is in talks to acquire shares in a joint venture involving DP World Ltd. that will manage a port in northern Somalia, a Somali official said, a move that could give the fast-growing yet landlocked Horn of Africa economy its first stake in foreign docks. (link)

Mozambique suspension bridge

Chinese crews, with the help of German supervisors, are building what will be Africa's largest suspension bridge, in Mozambique. Slated for completion in the third quarter of this year, the 3,003-meter-long, $725-million Maputo Bridge and Link Roads project will strengthen north-south connections and provide a new road link to South Africa and Swaziland. (link)

East African Power Plant

Two foreign-led consortiums have been awarded contracts to build the East Africa-sited, 80-MW Rusumo hydropower project, which is intended to reduce electricity costs and promote renewable power in Tanzania, Rwanda and Burundi. (link)

Rwanda Airport

The South African subsidiary of a Portuguese civil construction company has won a two-phase, $818-million contract to construct Bugesera International Airport in Rwanda under a build-own-operate-transfer model, with a view to turning it into central Africa's premier air transport hub by 2018. (link)

Tallest Building in Africa

Kenyan President Uhuru Kenyatta recently laid the foundation stone for what will be the tallest building in Africa in the Upper Hill neighborhood of Nairobi. Construction is underway at the development site, and slated for completion by December 2019.


The ambitious project will see twin glass-facade towers rise above the city, the larger standing at 300 meters tall, far surpassing the continent's current leader — Johannesburg's 223-meter Carlton Centre. (link)

Zimbabwe Road Expansion

Zimbabwe has signed an agreement with a Chinese-Austrian consortium to resume the delayed $2.7-billion rehabilitation and expansion of the 971-kilometer Beitbridge-Harare-Chirundu highway, which links landlocked Zimbabwe and Zambia to the ports of Durban and Richards Bay in South Africa. (link)

Dams in Ethiopia

Italy's Milan-based industrial group Salini Impregilo has been awarded a $2.8-billion hydropower project by the Ethiopian Electric Power Corp., a state-controlled company that produces, transmits, distributes and sells electricity in Ethiopia.


The contract involves the construction, with financing from Italy's credit agency Servizi Assicuative de Commerce Estero, of the 2,200-MW Koysha Dam on the Omo River in the southern part of the country.


Salini currently is constructing Ethiopia's 6,000-MW Grand Ethiopian Renaissance Dam, which, when commissioned in 2017, will be Africa's largest and the world's No. 11 largest hydropower project. The Italian construction firm last year completed the 1,870-MW Gibe III hydroelectric power project at a cost of $1.6 billion. (link)

These are only a few examples of the new infrastructure in Africa. The need for new roads, power plants, rail connections, harbors, water and wastewater facilities, telecommunications etc. is very large and presents a significant opportunity for investors, under the proper governance preconditions.

This piece originally appeared on Populyst.

Sami Karam is the founder and editor of populyst.net and the creator of the populyst index™. populyst is about innovation, demography and society. Before populyst, he was the founder and manager of the Seven Global funds and a fund manager at leading asset managers in Boston and New York. In addition to a finance MBA from the Wharton School, he holds a Master's in Civil Engineering from Cornell and a Bachelor of Architecture from UT Austin.

Photo: Al Gesh Road, Sahara. (Photo by KaiAbuSir via Wikimedia Commons)