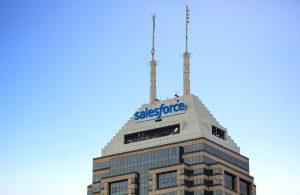 My latest column is online in the Indianapolis Business Journal. Obviously it's about Indianapolis, but similar arguments apply to basically every other basically well-performing Midwest city. They are completely parochial talent sheds and need to attract from further afield. Here's an excerpt:
Nashville won 5,000 Amazon jobs despite being smaller and having fewer tech jobs than Indianapolis. One reason is that Nashville draws people from all over the country, while Indianapolis overwhelmingly draws from just Indiana. Metro Indy actually loses people on a net basis to the rest of the country outside of Indiana. It's even losing people to California.

Indy has plenty of company. No major Midwest city is a national draw – yet. Changing this is the biggest imperative – and biggest opportunity – for the city.

Turning Indianapolis to a national, not just a state or regional talent magnet can happen. Indy will never compare to the coastal giants, but it very much can replicate the success of Southern boomtowns like Nashville. As someone who has traveled to Nashville for years and really likes that city, I can tell you it has no intrinsic advantages over Indy and has its own serious flaws.

Even just a decade ago, Nashville businesses could struggle to recruit out of state talent just like Midwest cities do. Two or three decades ago the city was a backwater, an overgrown small town. But they figured out how to change that.
Click through to read the whole thing.
LEO Weekly, Louisville's alt-weekly, also just republished a version of my blog post from last year about what a boondoggle the Louisville bridges project was.
This piece originally appeared on Urbanophile.
Aaron M. Renn is a senior fellow at the Manhattan Institute, a contributing editor of City Journal, and an economic development columnist for Governing magazine. He focuses on ways to help America's cities thrive in an ever more complex, competitive, globalized, and diverse twenty-first century. During Renn's 15-year career in management and technology consulting, he was a partner at Accenture and held several technology strategy roles and directed multimillion-dollar global technology implementations. He has contributed to The Guardian, Forbes.com, and numerous other publications. Renn holds a B.S. from Indiana University, where he coauthored an early social-networking platform in 1991.