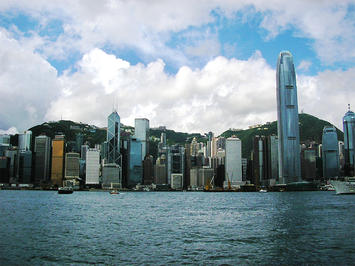 In a November 13 article entitled "Hong Kong banks lose appetite for prime space in world's costliest city as work-from-home becomes permanent after pandemic," the South China Morning Post (SCMP) reports that some of the strongest financial institutions in Hong Kong are embracing working at home. Nearly three quarters of the top rated office space in Central, one of the world's most vibrant, largest and densest central business districts is taken up by financial companies (Photos 1-5).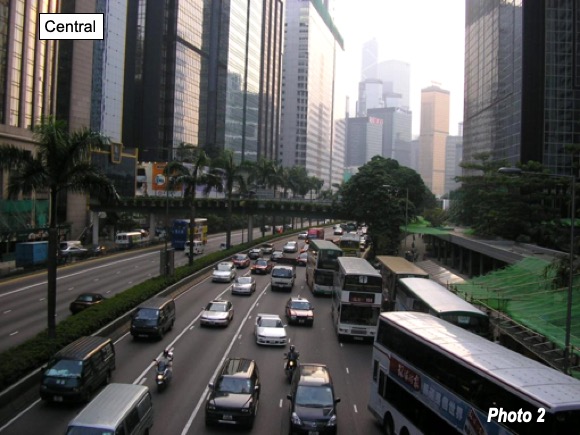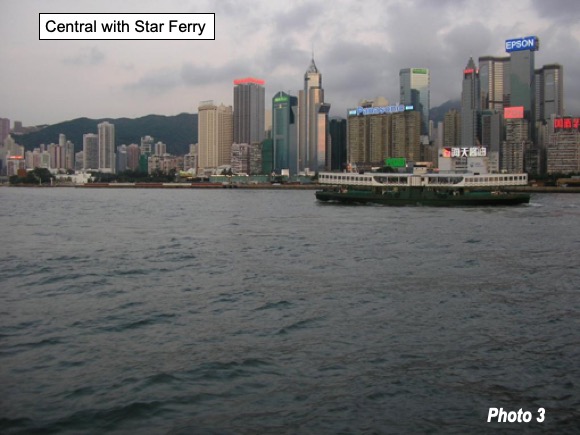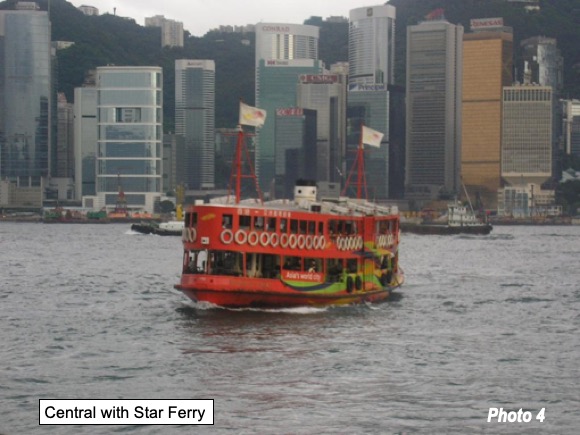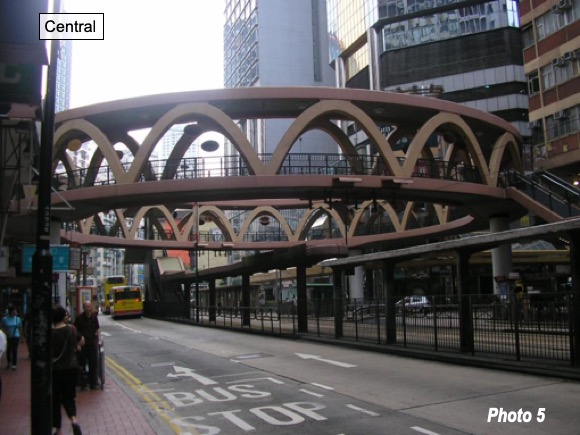 SCMP reports that two of the largest such institutions, HSBC (Hong Kong Shanghai Bank) and Standard Chartered Bank are adopting policies that permit employees considerable freedom in the choice between working in the office or at home.
HSBC in Hong Kong
According to Business Insider, HSBC has announced three options for its 30,000 Hong Kong employees: working primarily from home, primarily from the office or full time in the office. Those choosing to work primarily from home will be able to work remotely up to four days a week. Those choosing to work primarily from the office will be allowed to work remotely up to two days per week. Employees who commit to working remotely two or more days for a year will receive up to US$322 in employer assistance for "remote working purchases."
This seems to represent a considerable commitment on the part of HSBC, which according to Business Insider earns one-half its profits in Hong Kong. Standard and Poor's reports that London based HSBC is the world's sixth largest bank, trailing only China's four mammoth banks (Industrial and Commercial Bank of China, China Construction Bank, Agricultural Bank of China and the Bank of China) as well as Japan's Mitsubishi Bank. In the U.S., JPMorgan Chase and the Bank of America ranked 7th and 8th largest in the world.
Standard Chartered Bank: A Worldwide Strategy
Standard Chartered Bank, also headquartered in London is also huge, ranking 44th in the world. Standard Chartered issued an international press release on November 6, which began with:
Over the course of 2020 Standard Chartered Bank, in common with many organisations, has learned to push the boundaries of what it means to work virtually, while proving that it is still possible to deliver the highest standards for clients. The Bank acknowledges, however, that the enforced absence from the office has highlighted the huge benefits that employees and clients obtain from face-to-face interaction. (emphasis added)
The Bank has surveyed all of its jobs world-wide and found that more than 80% "are suitable for more flexible working." Plans were announced for employees in Hong Kong, the United Kingdom, the United States, the United Arab Emirates, Singapore, India, Poland, Malaysia and China to apply for remote working arrangements early in 2021. It is also indicated that the program will be expanded to other markets later in 2021.
According to Standard Chartered, "Employees will have the option to select both time (number of hours and/or days) and location flexibility; this could be Standard Chartered premises, a near-office premises, or from home." The bank will also partner "with a third party to provide additional 'near-home' workspace. The bank anticipates that most employees will have hybrid work patterns, though cautions that some jobs will not be permitted to be performed from home.
Bill Winters, the Standard Chartered chief executive is reported by the South China Morning Post to have said that the Bank may need only "half of … (the space)… we have today."
UBS Wealth Management and the JLL Survey
Amy Lo, head of UBS Wealth Management Asia-Pacific and head of its Hong Kong branch says that alternative work arrangements could become the "new normal" and says that a UBS corporate survey finding that at least 80% of employees want the flexibility to work from home at least one day a week.
Ms. Lo's point is reaffirmed by a JLL property research survey of office workers in 10 nations, which found that 76% of employees would prefer to work at home at least part of the time. Overall, 50% of employees preferred a flexible arrangement, working both from home and the office. One quarter preferred working exclusively at the office, while 26% preferred working remotely all the time.
The New Normal: Much Different from the Old?
All of this could indicate that huge changes in commuting patterns await, even when it would be safe to return to the previous normal (at least until the next pandemic). This is particularly surprising, given its that Hong Kong represents, far more than any urban area in the high-income world, the "compact city." It has a transit orientation preferred by urban planning orthodoxy at more than 70% of work access. At 25,000 residents per square kilometer (66,000 per square mile), Hong Kong has five times the urban density of London, six times the density Paris, 11 times the density of metropolitan Los Angeles and 15 times the density of New York (see Demographia World Urban Areas).
Not surprisingly, at this density people live almost exclusively in high rise multi-family buildings, often high rise (an implied goal of many planners), both in luxury and much more modest dwellings (Photos 6-10). Conditions are very congested, such as in Kowloon, across Hong Kong Harbor from Central (Photos 11 & 12). However, even without the spacious suburban homes with home offices near New York's Connecticut suburbs or in outer London, the fact that Hong Kongers are attracted to remote working is revealing.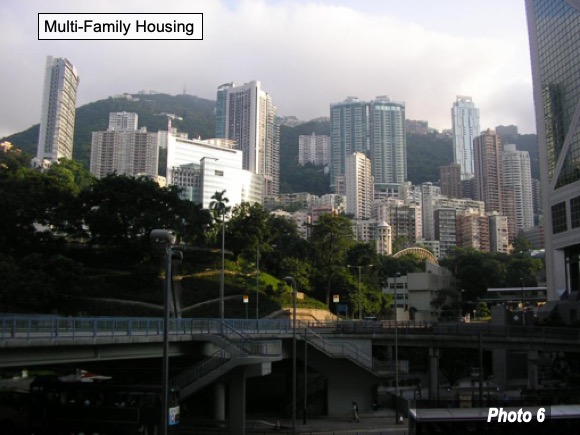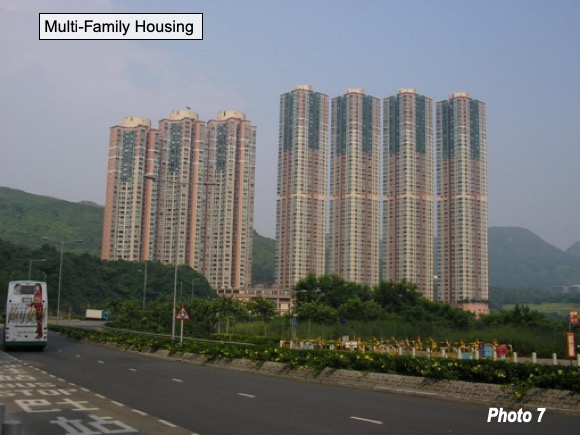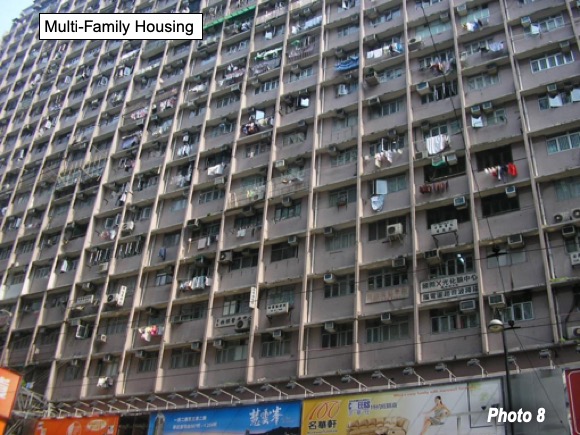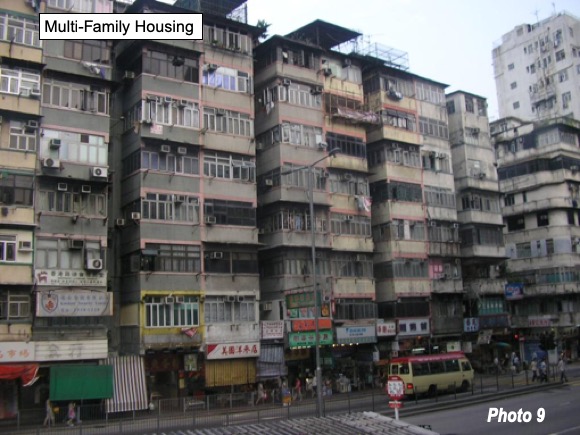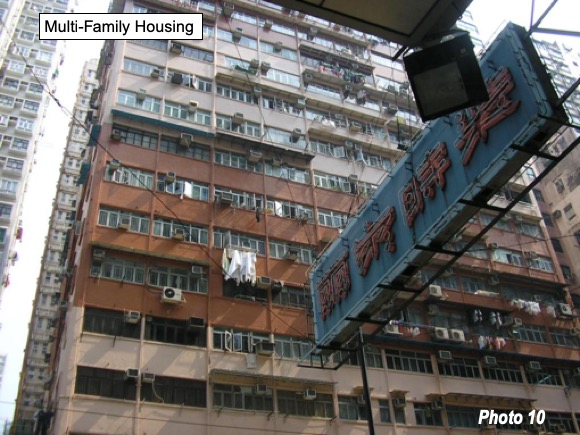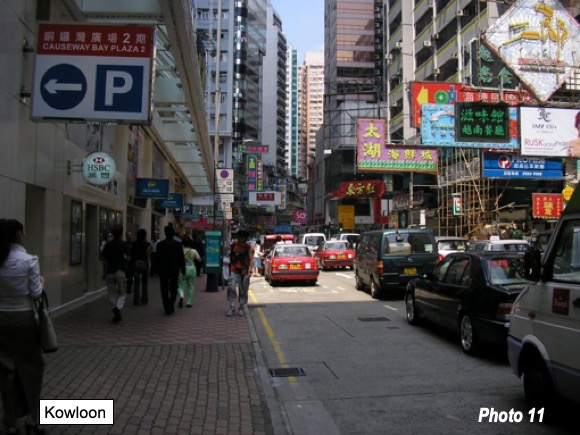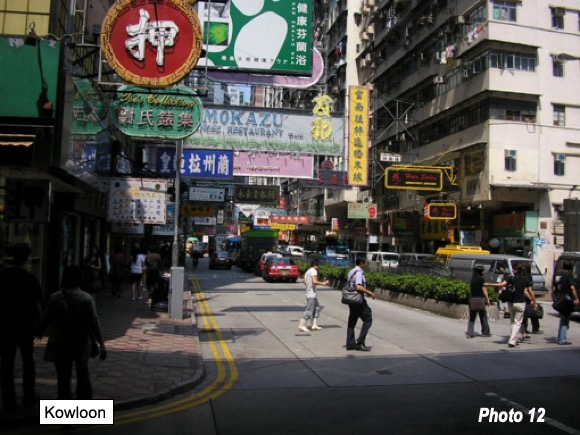 If remote working is to be the new normal in Hong Kong, the rest of the world, more suited to such changes, could be in for an even greater transformation.
---
Wendell Cox is principal of Demographia, an international public policy firm located in the St. Louis metropolitan area. He is a founding senior fellow at the Urban Reform Institute, Houston and a member of the Advisory Board of the Center for Demographics and Policy at Chapman University in Orange, California. He has served as a visiting professor at the Conservatoire National des Arts et Metiers in Paris. His principal interests are economics, poverty alleviation, demographics, urban policy and transport. He is co-author of the annual Demographia International Housing Affordability Survey and author of Demographia World Urban Areas.
Mayor Tom Bradley appointed him to three terms on the Los Angeles County Transportation Commission (1977-1985) and Speaker of the House Newt Gingrich appointed him to the Amtrak Reform Council, to complete the unexpired term of New Jersey Governor Christine Todd Whitman (1999-2002). He is author of War on the Dream: How Anti-Sprawl Policy Threatens the Quality of Life and Toward More Prosperous Cities: A Framing Essay on Urban Areas, Transport, Planning and the Dimensions of Sustainability.
Photo: Hong Kong Central from the Star Ferry (by author). All photos by author.