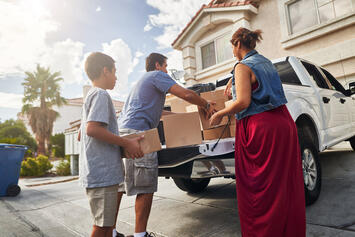 With more than forty percent of the EV's in the entire country being in California at the end of 2020, the EV popularity in California has gotten President Biden so excited to want the rest of the country to follow California's lead that Biden issued a new executive order that pushes for half of all new cars sold in America by 2030 to be electric vehicles.
California EV user's experiences do not bode well for projected EV sales in America as the states' EV users may be sending a caution to the wind (no pun intended) message to America that the EV usage in the state is slightly more than 5,000 miles a year.
A few reasons why Californians may be sending the wrong message to America are that:
The trend for working families is not for the smaller lightweight transportation vehicle, but for the larger and heavier SUVs that are currently half of the new car sales. And for vehicles that are used well in excess of just 5,000 miles per year.
Governor Newsom announced on September 23, 2020 an executive order to ban the sale of gas-powered vehicles by 2035.
The governor cannot make that EV declaration on his own, but he can direct his agencies do to it, which they will under their current clean air act waiver, and other laws they believe grant them this authority. The executive order directs the California Air Resources Board (CARB) to implement rulemaking to ban the sale of the vehicles.
To complicate the Governor's desire for lifestyle changes for Californians. CARB has no authority over vehicle registration. You will still be able to purchase a used internal combustion engine (ICE) vehicle, or one brought in from out of state and register it in California.
CARB also has no authority to set registration fees to make ICE vehicles more expensive.
The working poor, who often must commute an hour or more inland because coastal housing is so expensive need larger vehicles for their families, do not fall into the current EV elite ownership family. The median income for Latino households in 2016 was $56,200, $55,200 for African American households, and $96,400 for white households. According to several studies, as many as 40 percent of all Californians cannot regularly meet basic monthly expenses.
While many in California are experiencing the rapid growth of "energy poverty" that makes California's economic recovery from the pandemic even more challenging, the state has 18 million (45 percent of the 40 million Californians) that represent the Hispanic and African American populations of the state.
Read the rest of this piece at CFACT.org.
---
Ron Stein is an engineer who, drawing upon 25 years of project management and business development experience, launched PTS Advance in 1995. He is an author, engineer, and energy expert who writes frequently on issues of energy and economics.