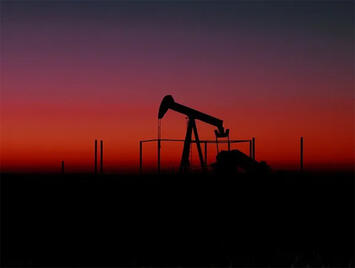 A year before being inaugurated President in 2021, Biden professed that "we are going to get rid of fossil fuels. Before the recent inauguration, America achieved for the first time since Harry Truman was president about 70 years ago, to finally become crude oil independent and no longer held hostage to unstable Petro-powers and the vagaries of foreign crude oil supplies.
Biden continues flip-flopping his crude oil strategies for America:
Result: The Keystone Pipeline was expected to transport 830,000 barrels of Alberta tar sands oil per day to refineries on the Gulf Coast of Texas. With Canada unable to pipe the oil to America, they have a buyer in China, thus that oil is now being sent by rail to West coast ports before being loaded onto ships to take it to China. A rail car will hold, on average, 650 barrels, and you can put as many as 100 of them on a train, or 65,000 barrels per train. Thus, it takes 12 trains (crude by rail) each day to move 830,000 barrels to the West Coast where it can them be shipped halfway around the world to China.
The domino effect of tinkering with the supply chain of fossil fuels is supply shortages and soaring prices for not only electricity, but for the thousands of products that support the entire medical industry, all branches of the military, airports, electronics, communications, merchant ships, container ships, and cruise liners, as well as asphalt for roads, and fertilizers to help feed the world.
Read the rest at Eurasia Review.
---
Ron Stein is an engineer who, drawing upon 25 years of project management and business development experience, launched PTS Advance in 1995. He is an author, engineer, and energy expert who writes frequently on issues of energy and economics.
Photo: courtesy Eurasian Review