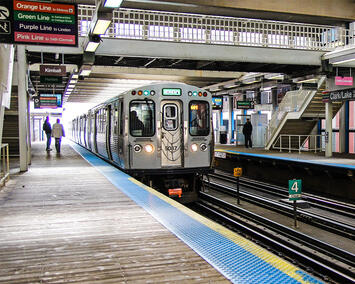 Transit agencies carried 53.8 percent as many riders in February 2022 as in February 2020, according to data issued last week by the Federal Transit Administration. Thanks to generous federal subsidies, transit agencies were able to offer 83 percent of pre-pandemic service (measured in vehicle-revenue miles) despite reduced fare revenues.

Transit's February performance was an improvement over January, but still below Amtrak, which carried 59.3 percent of pre-pandemic passenger-miles; and airlines, which carried 80.3 percent as many passengers as in February 2020. As usual, miles of driving won't be available for a week or so.
Airline numbers include both domestic and international travel; domestic passenger-miles won't be available for two or three months. International air travel is still low, bot for the last month for which they are available, December 2021, domestic air travel had reached 85 percent of pre-pandemic numbers.
I've posted an enhanced spreadsheet showing transit ridership and vehicle-revenue miles of service from 2002 through the present. The FTA's raw data are in cells A1 through IQ2251; annual totals are in columns IR through JL; mode totals are in rows 2254 through 2275; transit agency totals are in rows 2280 through 3279; and urban area totals are in rows 3285 through 3773. Column JM compares February 2022 ridership with February 2020 and column JN compares February 2022 ridership with February 2021.
This piece first appeared on The Antiplanner.
---
Randal O'Toole, the Antiplanner, is a policy analyst with nearly 50 years of experience reviewing transportation and land-use plans and the author of The Best-Laid Plans: How Government Planning Harms Your Quality of Life, Your Pocketbook, and Your Future.
Photo credit: victordepaulo via Flickr under CC 2.0 License.