The recession has seen many capital budgets at theme parks held back over the last few years, but even still, there are many parks building new and exciting rides all over the world. Here is a round up of some rides to get you foaming at the mouth.
Cheetah Hunt in Tampa Busch Gardens
The Cheetah Hunt, as you might expect from its namesake, is a "Linear Synchronous Motor Launch Coaster", i.e. it uses magnets to launch you off fast then it uses strategically places LSM launch pads two more times on your ride. It is set to open in Spring 2011 and is set to be one of the most exciting rides in the country. The 4.5 thousand feet of track will send you to the top of mountains to twisting through a rocky gorge. Watch the video to whet your appetite.
The Green Lantern at Magic Mountain
This new ride looks like unlike anything you may have seen before, unless you have been to Grona Lund where the exact same ride has been featured for a couple of years. Two carts each spin independently, which for me just means you get an inconsistent ride and could, if the weight isn't distributed correctly, fail to even turn upside down on the ride.
Formula Rossa in Ferrari World, Abu Dhabi
Another launched roller coaster, opened in November 2010 and is officially the worlds fastest roller coaster reaching 240 kph in 4.9 seconds, this ride uses a Hydraulic launch system and requires the riders to wear protective eye goggles due to the risk of impact with airborne particulates or insects. That just sounds crazy and the investment made to create it would have matched the investment of the cities in the Arab Emirates have seen.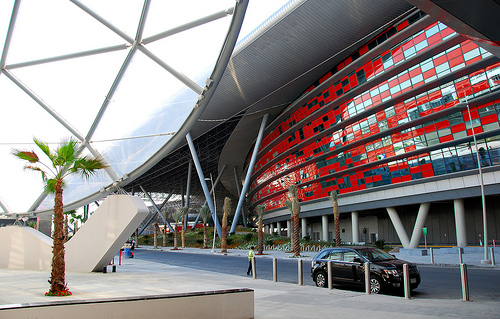 http://www.flickr.com/photos/paolo_rosa/5320853732/sizes/m/in/photostrea...
Superman: Escape from Krypton
This isn't in itself a new ride, as much as it is an update to an older slightly dated one. Formally Superman: The Escape, the upgrades are little more than the cars are turned backwards. But despite this less than impressive update the ride experience is jaw dropping. Being launched backwards, you are never too sure when you are about to reach the incline and once you reach the top the sustained weightlessness is amazing, all before you find yourself hurtling ground-wards.  Exhilarating update and the simplicity would have saved a few cents.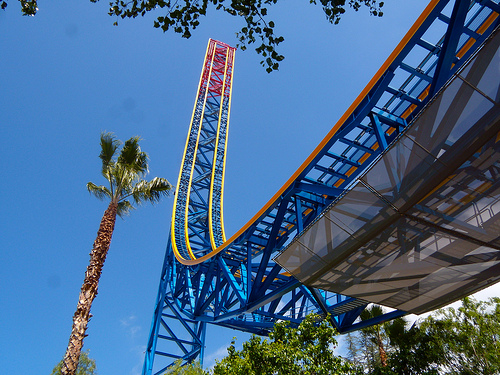 http://www.flickr.com/photos/beaster725/5596829350/sizes/m/in/photostrea...
There are many more rides being planned in the next few years, including two big rides in the UK for Thorpe Park. Busch Gardens Williamsburg has had plans for a new rollercoaster or drop ride approved. So the outlook seems pretty hopeful for thrill seekers and adrenalin junkies looking for new thrills. The recession hasn't dampened the record breaking spirits of the theme park owners. This is just a short list of new rides but there are many more all over the world. If you find yourself on Holiday in America or on any UAE or Dubai Holidays, try and visit a park with one of these exhilarating rides.
Andy Don went to University in Brighton and travelled the world shortly after graduating; he is now working as a trip advisor and marketing executive. Follow him on his twitter @andym23.
Lead Photo by Drew Bennet