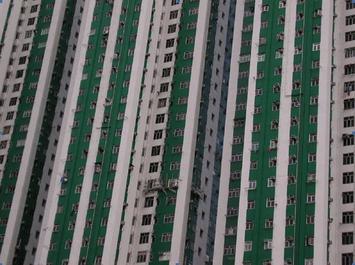 The New South Wales Government has been following an extreme version of currently fashionable planning doctrines based on higher population densities. These policies have resulted in exorbitant housing costs and increasing traffic congestion.  A Liberal/National Coalition Government has come into power in New South Wales, replacing the previous Labor Government. In its election platform it promised to change planning policies for the better. These include fewer additional dwellings to be forced into Sydney suburbs, more fringe land release, decentralisation and giving planning powers back to the community.
The New South Wales Department of Planning bureaucracy is consequently ostensibly devising a new housing strategy.  As the main feature in a community discussion on this new strategy, the Department organised a presentation by Harvard Professor Edward Glaeser in Sydney entitled "Triumph of the City", The promotional description read
"recognised as the world's leading urban economist, Harvard University's Professor Edward Glaeser, along with four of NSW Government's planning and infrastructure experts, will discuss fresh approaches to meeting Sydney's biggest challenge now and into the future — planning for a population that is expected to increase from 4.2 million to more than 5.6 million by 2031".
Previous consultation exercises for planning strategies had proved to be tokenistic and mere public relations exercises.  Unfortunately this event proved to be no exception. It promoted the current high-density policies with no discussion of alternatives or fresh approaches.
Professor Glaeser spoke about how cities evolved as engines of development and wealth creation. He portrayed cities facilitating people getting together, sharing ideas and building on previous innovations. He described how the advent of popular means of transport --- from horse drawn transport to cars --- allowed cities to spread and maintained that low density areas are associated with longer car journeys and larger homes that consume more energy. To facilitate the person to person contact he considers necessary to sustain innovation and to reduce energy consumption he advocated ever higher-densities closer to the city core.   
He implied this is especially important so as to set an example to highly populated China and India in order to limit the otherwise huge escalation in energy usage in those countries.
Throughout the proceedings the conference facilitator promoted the concept of high densities by such statements as "We need to re-examine the suburban model, living more like urban model" and "Go up, not out.  Can we do that? How do we do that?"
The overwhelming impression given by the consultation proceedings was that high-density is the only possible strategy worth considering and that Glaeser's USA perspective can be applied to New South Wales.
Yet the argument that high density means more innovation seems flawed. In the United States of America the greatest innovative activity takes place not in crowded Manhattan but in regions of densities similar to that of Sydney, the urban area of which has 2100 persons per square kilometre (5,500 per square mile).  The San Jose urban area in Silicon Valley, with a similar population density, has a booming world-changing local technology industry including Cisco Systems and IBM. It also is almost totally dependent on automobiles, with only a small share of people taking transit.
Companies operating in Hillsboro in the Portland urban area (population density of 1400 per square kilometre or 3600 per square mile) include Yahoo!, Credence Systems, Synopsys, Epson and Sun Microsystems.  Seattle, the home of Microsoft and the initiation of Boeing, has a population density of 1,200 per square kilometre, or 3,000 per square mile. The densities in these dynamic areas are equal to or less than that of Sydney and a far cry from the Manhattan or even Hong Kong type of density of 25,000 (67,000 per square mile) or more that Glaeser seems to prefer.
Although high-density living may not be for everyone, apparently, particularly those with kids. Glaeser, like another prominent advocate of rapid densification, David Owen "copes" with living in suburbia.  I guess dense housing is for other families.
The claim by Glaeser that high-density is superior environmentally also is not borne out in Australian studies.  A publication of his finds emissions in low-density suburbs in several United States cities to be higher than in high-density suburbs.  Australian data does not show this.
A study of energy-related emissions at the final point of consumption finds per capita energy usage in a group of low density Sydney suburbs (96 GJ per annum) to be lower than in high-density suburbs (169 GJ).  One of several factors accounting for these differences is there are more people per household in the lower density areas. Glaeser models emissions on a "standard household" of 2.2 people; many, if not most suburban households, have more than that number, although city households frequently don't.  One wonders whether possible differences in the number of people per dwelling in high-density and low-density areas can be adequately catered for in such models.
For another thing, the Australian climate is very different and that is probably a significant reason for higher densities to be more energy intensive. If dwellings are too close they are more difficult to cool whereas it is easier to heat them.  Also, cooling technically needs more energy than heating as a much larger volume of air needs to be circulated (NOTE 1).
Glaeser's advocacy of high-density to reduce transport emissions needs special consideration.  In Australia such reduction, if any, is trivial.  Transport greenhouse gas emissions account for only a small proportion of household emissions and higher-densities reduce these to a minimal extent. (NOTE 2) 
It is not only in Australia where evidence for significant environmental benefits from high-density planning is lacking.  As a result of studies testing the relative performance of spatial options in England, Echenique et al conclude: "The current planning policy strategies for land use and transport have virtually no impact on the major long-term increases in resource and energy consumption. They generally tend to increase costs and reduce economic competitiveness. The relatively small differences between options are over-whelmed by the impacts of socioeconomic change and population growth".
The Department of Planning-sponsored Glaeser presentation was not a genuine consultation. It promoted existing government policies with no attempt to consider their downside or to discuss alternatives.  It is extraordinary and downright arrogant to expect Sydney communities to change their preferred mode of life to live in tiny apartments perched in towers (see picture) in the unproven expectation that this will significantly reduce greenhouse gas emissions. It is yet even more extraordinary to presume that such a transformation would influence policies in China and India in any significant way. The days when these great countries looked to the West for models has already passed; and look where many people from these countries settle when they get to the United States or to Australia: the suburbs. Classic cases include the San Gabriel Valley East of Los Angeles, the Santa Clara Valley communities of Silicon Valley, large swaths of northern New Jersey and to Sydney's North Shore in Australia.
The proceedings proved to be an attempt to promote a particular point of view, so perpetuating previous approaches of trying to manipulate opinion in the guise of consultation.
It appears clear that in spite of a change of government there will be no change in planning policies.  The new government looks like having been captured by the bureaucracy and its cult of densification that has no more chance of changing its views than the College of Cardinals is likely to eschew the Papacy. 
(Dr) Tony Recsei has a background in chemistry and is an environmental consultant. Since retiring he has taken an interest in community affairs and is president of the Save Our Suburbs community group which opposes over-development forced onto communities by the New South Wales State Government.
Photo: Kowloon, Hong Kong