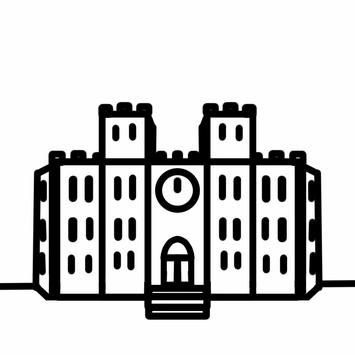 For some students, the decision to enroll at a community college is simple. A two-year school offers the credential they need at a much lower cost than a university, and the earnings post-degree are on par with — or better than — what they would make after going to a four-year school.
Less debt, similar salary — the math adds up.
But outside fields that require specific certificates or degrees, it's not always clear to students which higher education path they should take. And as Jeffrey Selingo wrote in a recent Wall Street Journal weekend essay, a number of websites are cropping up that allow students and parents to compare the return on investment from college to college.
Based on first-year salaries of graduates (one of the metrics included at CollegeMeasures.org via state unemployment insurance programs), Selingo points out that some community college degrees have been shown to have a stronger early return than bachelor's degrees.
Think a community-college degree is worth less than a credential from a four-year college? In Tennessee, the average first-year salaries of graduates with a two-year degree are $1,000 higher than those with a bachelor's degree. Technical degree holders from the state's community collegesss often earn more their first year out than those who studied the same field at a four-year university.

Take graduates in health professions from Dyersburg State Community College. They not only finish two years earlier than their counterparts at the University of Tennessee at Knoxville, but they also earn $5,300 more, on average, in their first year after graduation.
This isn't new information by any means. In 2011, the Georgetown Center on Education and the Workforce, an EMSI client, released its well-publicized "College Payoff" report. Anthony Carnevale and his colleagues looked at median lifetime earnings — a key distinction from the sources that Selingo cites — for all educations levels by occupation to show that 28.2% of associate's degree graduates out-earn bachelor's degree holders. This is just one example of what Georgetown referred to as "earnings overlap" (see the following chart).
Georgetown's report provides clear evidence that degree level matters when it comes to lifetime earnings. But another critical element is the actual job that a person chooses.
There are many fields — in healthcare, engineering, technology, manufacturing, etc. — in which associate's degree graduates can make just as much or more than bachelor's degree holders. But what specific careers are we talking about? Let's take a look using the Georgetown study and EMSI data.
Well-Paying Jobs That (Often) Take an Associate's Degree to Get
To get a sense of the top-earning jobs in which the majority of workers have an associate's degree, we looked the educational attainment breakdown by detailed occupation from U.S. Census Bureau's American Community Survey, via EMSI's Analyst. This data is only available at the national level; the most recent numbers are from 2009 (see here).
The following occupations are ones in which associate's degree holders (or associate's degree plus some college) comprise the largest percentage of workers. Note that the educational attainment varies for most occupations (e.g., most CEOs have a bachelor's, some have a master's, a few have less than a high school diploma). Also, the educational requirements for some occupations change over time. For registered nurses, the typical education needed for entry, as assigned by the BLS, is an associate's degree — even though 43% of all nurses hold a four-year degree. For this reason, we excluded RNs from our analysis. (We also excluded air traffic controllers because only 14% have an associate's degree).
1. Radiation Therapists ($37.36 median hourly earnings)
Associate's degree holders make up 42% of this healthcare occupation, slightly higher than bachelor's degree grads (38%). For both degree levels, workers in this field earn $2.1 million in their lifetimes, per Georgetown. And the job outlook is strong, too. Radiation therapist jobs have increased 14% nationally since 2001, and the female-dominated occupation is projected to grow another 6% from 2012-2015.
2. Dental Hygienists ($34.77)
The bulk of hygienists (57%) have associate's degrees, followed next by bachelor's degrees (30%). Georgetown lumped these workers in with other healthcare practitioners and technical occupations, but still the lifetime earnings are similar — $2.1 million for two-year degree holders; $2.2 million for four-year grads.
This lucrative, female-dominated occupation is projected to grow 8% from 2012-2015.
3. Nuclear Medicine Technologists ($33.96)
Far and away the largest chunk of workers in this field have associate's degrees (45%). Although nuclear medicine technologists are not included in the Georgetown report, associate's degree holders among a larger subset of workers, diagnostic related technologists and technicians, earn $2.2 million in their lifetimes, compared to $2.4 million among bachelor's degree grads.
4. Nuclear Technicians ($32.85)
The first non-healthcare field on our list, these workers are not to be confused with nuclear medicine technologists. Nearly 45% of these workers have an associate's degree or some college, compared to 24% who have bachelor's degrees and 23% who have a high school diploma or equivalent. (Note: Georgetown does not report lifetime earnings at the two-year level for nuclear technicians).
More than a third of fewer than 9,000 nuclear technicians in the U.S. work in two specific industries — electric power distribution and fossil fuel electric power generation.
5. Diagnostic Medical Sonographers ($31.83)
Similar to No. 3 on our list, nuclear medicine technologists, 45% of workers in this field have an associate's degree.
This field has seen a 63% increase in jobs since 2001, from 34,752 to an estimated 56,514. And it's projected to grow another 12% from 2012-2015.
6. Aerospace Engineering and Operations Technicians ($29.48)
Only 23% of these workers have associate's degree, but another 33% have some college/no degree, which is why the typical education needed to enter this occupation (as assigned by the BLS) is an associate's degree.
Unlike the previous occupations on this list, the job market for aerospace techs isn't so rosy. Employment in this field declined 16% from 2001-2012 (with the bulk of the jobs losses from 2001-2003 and 2008-2010). It's projected to decline by 2% from 2012-2015.
7. Engineering Technicians, Except Drafters, All Other ($28.54)
Like aerospace technicians, more than half of these workers (56%) have either an associate's degree or some college/no degree. But unlike the above occupation, this field is growing: employment increased 5% from 2001-2012 and is projected to go up 4% from 2012-2015.
8. Respiratory Therapists ($27.04)
A whopping 56% of respiratory therapists hold an associate's degree, followed by 24% with a bachelor's degree. The lifetimes earnings, as reported by Georgetown, are the same as for radiation therapists: $2.1 million for both degree levels.
This is one of the strongest-performing associate's degree occupations. The U.S. had 28% more respiratory therapists in 2012 than in 2001, and the field is projected to grow 8% through 2015.
Note: This list doesn't include the many high-paying jobs available through vocational technical education. Plumbers, electricians, welders — and an array of other skilled trades — often offer better wages than bachelor's degree-required fields. See our piece on the aging skilled trades workforce here.
Joshua Wright is an editor at EMSI, an Idaho-based economics firm that provides data and analysis to workforce boards, economic development agencies, higher education institutions, and the private sector. He manages the EMSI blog and is a freelance journalist. Contact him here.