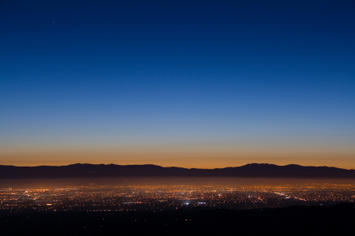 Across the nation, progressives increasingly look at California as a model state. This tendency has increased as climate change has emerged as the Democratic Party's driving issue. To them, California's recovery from a very tough recession is proof positive that you can impose ever greater regulation on everything from housing to electricity and still have a thriving economy.
And to be sure, the state has finally recovered the jobs lost in the 2007-09 recession, largely a result of a boom in values of stocks and high- end real estate. Things, however, have not been so rosy in key blue-collar fields, such as construction, which is still more than 200,000 jobs below prerecession levels, or manufacturing, where the state has lost over one-third of its employment since 2000. Homelessness, which one would think should be in decline during a strong economy, is on the rise in Orange County and even more so in Los Angeles.
The dirty secret here is that a large proportion of Californians, roughly one-third, or some 3.2 million households, as found by a recent United Way study, find it increasingly difficult to keep their heads above water. The United Way study, surprisingly, has drawn relatively little interest from a media that usually enjoys highlighting disparities, particularly racial gaps. Perhaps this reflects a need to maintain an illusion of blue state success. If Republican Pete Wilson were still governor, I suspect we might have heard much more about this study.
Read the entire piece at The Orange County Register.
Joel Kotkin is executive editor of NewGeography.com and Roger Hobbs Distinguished Fellow in Urban Studies at Chapman University, and a member of the editorial board of the Orange County Register. He is also executive director of the Houston-based Center for Opportunity Urbanism. His newest book, The New Class Conflict is now available at Amazon and Telos Press. He is also author of The City: A Global History and The Next Hundred Million: America in 2050. He lives in Orange County, CA.