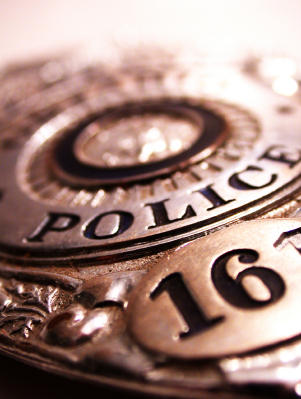 Our economy is going to get better some day, step by step. But it's bad right now, with a full recovery likely a matter of years rather than months away. Public officials should plan accordingly, keeping in mind how the vicious cycle of a bad economy turns typical decision making on its head.
Start with a look at a virtuous cycle – the opposite of a vicious cycle – for a point of reference. Look back to the early 1990s, when President Bill Clinton got a tax increase through the U.S. Congress. A lot of folks were genuinely concerned about our federal budget deficits and national debt back then. The tax hike signaled that the federal government had grown serious about getting its finances in line. That quelled fears about inflation, and sent interest rates lower.
The relatively low cost of borrowing benefited businesses just as new strides in technology were reshaping our lives and helping keep inflation in check. The tech sector's growth sparked other segments of the economy, leading to more payroll taxes, sales taxes, property taxes, capital gains taxes, etc. The federal budget came into balance, and then went into surplus. Public officials had plenty to divvy up from the virtuous cycle.
Now we face a vicious cycle. Tapped-out consumers stop spending. Companies cut back on orders and production and payrolls. Weakness leads to more weakness. Jobs keep disappearing. Government revenues decline at every level. Budget deficits abound.
Elected officials in Los Angeles should beware as they seek to meet those deficits with budget cuts, however. The vicious cycle is in full swing. Plenty of folks are desperate to hang on to their house, make their rent, or just get their next meal. Desperate individuals sometimes take desperate actions. Some of them lie, cheat, steal – and worse.
This trend holds the potential to tear apart our social fabric. Examine past periods of economic hardship and you'll see that some folks fall into cynicism, looking beyond government institutions for leadership. Some are drawn to what appears to be strong leadership but is really a criminal element sophisticated enough to exploit stress points in our societal sense of right and wrong. Yesterday's gangsters could quickly become today's folk heroes in a tough economy.
That's a particularly vicious cycle, and it will take an increased commitment to public safety to head off any such erosion to our social compact amid the current downturn.
Now is the time for elected officials to trade across-the-board mentalities on budget cuts for a sharpened sense of priorities. They should heed the vicious cycle and find money for more cops to help keep the cynics and criminals at bay while the rest of us make an honest effort to slug our way through tough times.
The everyday working folks and business owners who will ultimately pull us out of this mess deserve that much cover.
The Los Angeles Police Department (LAPD), meanwhile, has earned the assumption that properly trained and appropriately deployed cops can do more than simply react to crimes once they have occurred. The LAPD's recent record has earned a place for the notion that good police work can not only prevent crimes but also dispel any atmosphere of lawlessness that might otherwise take hold – with safeguards on civil liberties in place all the while.
Indeed, it's true that the rugged economy is pushing some of our people a rung or two down the socio-economic ladder, and it's inevitable that some of them will resort to crime. Yet that still doesn't mean that socio-economic factors trump cops on the beat – or that we must accept lawlessness as a natural and unavoidable by-product of a bad economy. The economic downturn means that the pool of potential criminals will grow, to be sure, but that presents a question of math rather than sociology – and the answer is more cops.
Just in case that's not enough, we urge our politicians to consider the bonus that's in it for them. They should understand just how disappointed voters are with elected officials at every level. They should know that perhaps the best chance for them to recover their standing with the public is to make courageous decisions when it comes to public safety.
Jerry Sullivan is the Editor & Publisher of the Los Angeles Garment & Citizen, a weekly community newspaper that covers Downtown Los Angeles and surrounding districts (www.garmentandcitizen.com)