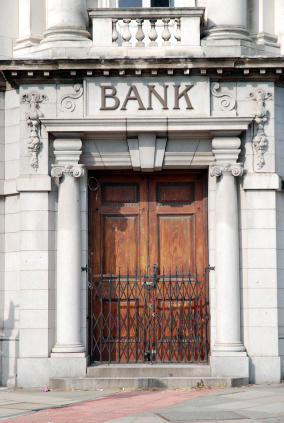 From the earliest days of the Republic, banking and finance has largely been the purview of what one historian calls the "Yankee Empire." Based largely in New York and Boston, later on financial centers grew along the main route of Yankee migration to Chicago and San Francisco.
Yet, if you look at where financial jobs are now headed, perhaps it's time, as the Dallas Morning News cheekily suggested recently, to substitute Y'all Street for Wall Street. Finance, increasingly conducted electronically, is no longer tethered to its traditional centers. Large global financial companies like UBS, Deutsche Bank , Morgan Stanley and Goldman Sachs are all committed to relocating operations to less expensive locations.
In the U.S., this has benefited the South the most. This year's list of the metro areas that are increasing employment in financial services at the fastest rate is led by first-place Nashville-Davidson-Murfreesboro-Franklin, Tenn., No. 2 Dallas-Plano-Irving, Texas, No. 4 Austin-Round Rock, Texas, and No. 5 Charlotte-Concord-Gastonia N.C.-S.C.
Financial service employment is important, particularly since the recovery from the 2008 financial meltdown. The industry is second in the U.S. only to the professional and business services sector in terms of the number of people it employs in high-paying jobs (average salary: $62,860), and its recent growth has been spread across the country. Of the 70 large metro areas we studied, only three have lost financial jobs since 2010.
Methodology
To generate our ranking, we looked at employment growth in the 366 metropolitan statistical areas for which BLS has complete data going back to 2005, weighting growth over the short-, medium- and long-term in that span, and factoring in momentum — whether growth is slowing or accelerating. (For a detailed description of our methodology, click here.)
The South Rises Again
The shift to the South seems to be based on several factors: lower costs (including for housing), less regulation and expanding markets, driven by rapid population growth. As population has shifted to the South, most notably low-tax states like Tennessee and Texas, it has clearly increased local demand for financial services. But there's also another factor: the migration of financial jobs from traditional centers such as New York, Chicago and Los Angeles.
Our top emerging financial superstar, Nashville, has all these characteristics.
Since 2010, the area's financial workforce has expanded 24.5 percent to 60,900. Population growth and in-migration rates have been spectacular.
Between 2010 and 2014, in-migration accounted for 65.4 percent of local population growth, the fifth highest proportion among the nation's top 25 metro areas that added more than 100,000 people, while the overall population soared 10 percent.  Since the recession ended in 2009, employment has grown 21 percent while per capita income has risen 4 percent. Financial sector growth has come from firms with U.S. headquarters in the New York area, such as Switzerland-based UBS, as well as from locally based financial firms, like the investment bank Avondale Partners.
But the biggest raw job gains, as we also found in professional and business services, are in No. 2 Dallas-Plano-Irving, where financial employment has expanded 23.2 percent since 2010 to 226,100 jobs, making the metro area the third-biggest financial services hub in the nation behind New York and Chicago. If the adjacent Ft. Worth area is added in, the region boasts a total of 282,000 financial job, behind only New York. Unlike Houston, slowed by the oil industry downturn, Dallas is on a super-sized roll.
The Big D's drive to become "y'all street" also stems from the recipe of large-scale population growth, low taxes, affordable housing and business friendliness. Large corporate relocations, such as Toyota from California, creates new demand both from business and consumers.
To be sure, a New Yorker could scoff at the idea of Dallas replacing Manhattan as a financial center as something akin to the old Texas insult: all hat and no cattle. Yet it might behoove uppity Gothamites to pay more attention to the big Texas metroplex. The area's dispersed financial institutions may not look like those associated with Manhattan, but they are growing more quickly, and in a place where middle managers can thrive on modest salaries. Then there's the advantages of its central location, one of the things that led Comerica to move its headquarters to Dallas in 2007. More recently, State Farm and Liberty Mutual have opened large operations in the northern suburbs.
But it's not just Texas and Tennessee that are dominating the dispersion of financial services jobs. Before the recession, No. 5 Charlotte, N.C., had risen to become the second-largest financial center in the country, home to Bank of America and Wachovia. Wachovia fell hard in the financial crisis, and was swallowed by Wells Fargo, but BofA soldiers on, and the area clearly has recovered from the recession doldrums. Since 2010, the metro area's financial workforce has grown 14.2 percent to 86,100 jobs, with 5 percent growth last year alone.
The Rise Of The Mormon Belt?
Outside the south, the other big growth area for financial services lies in the Intermountain West, the vast region between California's Sierras and the Rockies. Two metro areas stand out in terms of financial growth: No. 3 Salt Lake City area and No. 6 Phoenix. Like the Texas cities, these metro areas offer middle managers a huge housing advantage; home prices, adjusted for incomes, are roughly half those in New York, Los Angeles and San Francisco.
Salt Lake City's financial services job count has grown 19.9 percent since 2010 to 55,200 jobs, with 6.2 percent growth last year alone. The Utah capital has gained particular renown as Goldman Sachs'fourth-largest global hub, and is slated to keep growing. Particularly attractive for Goldman is the language skills of returning Mormon missionaries.
Rapid financial growth is now common across the "Mormon belt" that stretches from Arizona to Idaho. Among mid-sized metro areas (those with less than 450,000 nonfarm jobs),  Boise ranks second for financial services job growth, followed byProvo-Orem, Utah, and No. 5 Clearfield-Ogden. With young and well-educated workforce, and relatively low (particularly compared to California) housing prices, these areas are creating a whole new archipelago of financial centers.
At the southern end of the Mormon belt sits Phoenix. Like the southern financial boom towns, the Valley of the Sun is booming both demographically and in terms of jobs; financial positions are up 19.7 percent since 2010.
Much of this follows the movement of people from other parts of the country, notably California and the Midwest. Financial companies, too, are migrating south such as Chicago-based Northern Trust, which moved 1,000 jobs last year to Tempe, a close in Phoenix suburb. Growth in financial services has helped bring some life back to the long torpid office market, attracting new investors.
The Big Boys
Despite the growth in the top cities on our list, the central position of New York remains unassailable. After hard times amid the financial crisis, employment has risen a modest 6.3 percent since 2010 to 461,500, over 200,000 more than second-place Chicago, and salaries are on the rise again.
What has changed is where the challenges may come from. Its onetime main rivals, 56th place Chicago-Naperville- Arlington Heights and Los Angeles (57th) are not even keeping pace, and seem destined to fall even further behind. Similarly,  other likely financial rivals, like No. 21 San Francisco-Redwood City-South San Francisco, No. 39 Boston-Cambridge-Newton or No. 49 Seattle-Bellevue-Everett aren't growing fast enough to mount a major challenge.
If New York's supremacy is to be challenged, it will instead likely be from the lower-cost places that dominate our list in the South and Intermountain West. With the exception of Dallas, no single one of these metro areas could conceivably grow to be big enough to threaten Gotham's leadership, but over time they could in aggregate weaken its predominance, spreading financial power to what are largely relatively youthful financial centers.
This piece originally appeared in Forbes.
Joel Kotkin is executive editor of NewGeography.com. He is the Roger Hobbs Distinguished Fellow in Urban Studies at Chapman University and executive director of the Houston-based Center for Opportunity Urbanism. His newest book, The Human City: Urbanism for the rest of us, will be published in April by Agate. He is also author of The New Class Conflict, The City: A Global History, and The Next Hundred Million: America in 2050. He lives in Orange County, CA.
Michael Shires, Ph.D. is a professor at Pepperdine University School of Public Policy.