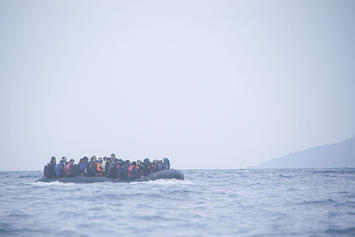 To slow mass migration, stop the illicit capital flight from poor to rich countries.
An asset manager called ____ Capital recently sent out this email seeking referrals:
The US Investor visa program allows one to invest $500,000 U.S. in a government licensed fund for a period of about five years and in around 18 months, a conditional green card is attained for the investor and their immediate family. The investor and their family can live, work and study anywhere in the United States and there are no educational, age or English language requirements.

Most experts report that on September 30th the investment amount will increase from $500k to $1.3m, a significant jump that will price out many potential investors.

There is still time to file before September 30th if you start your process with ____ Capital now.
Others can comment on the practice of selling green cards (and ultimately US citizenships) to wealthy foreigners while millions of other applicants, some of whom would be greater contributors to the United States, continue to wait in line for years. Our concern is one step removed and has to do with the legality of this money.