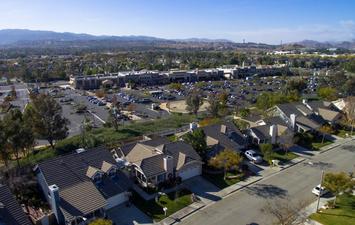 The sound-bite version of American politics tends to come from our dominant media centers on the coasts, while the right-wing counter-culture snarls back from the smaller cities and towns of the heartland. Yet the real future of America, including that of its politics, lies in a place with little voice in the political debates — suburbia (which includes the more far-flung exurbs).
There is a wide and growing disparity between rural and urban core voters, but the suburbs remain roughly evenly divided. They are also demographically ascendant, as both rural areas and urban cores stagnate. The majority of Americans even in the metropolitan areas of over a million, upwards of 85 percent, live in low to moderate density, overwhelmingly automobile oriented, compared to under 15 percent in and around the urban core. More importantly, the suburban share continues to increase, as evidenced in last year's Census estimates.
Read the entire piece at The Orange County Register.
Joel Kotkin is executive editor of NewGeography.com. He is the Roger Hobbs Distinguished Fellow in Urban Studies at Chapman University and executive director of the Houston-based Center for Opportunity Urbanism. His newest book is The Human City: Urbanism for the rest of us. He is also author of The New Class Conflict, The City: A Global History, and The Next Hundred Million: America in 2050. He lives in Orange County, CA.
Photo: Via Next Home.