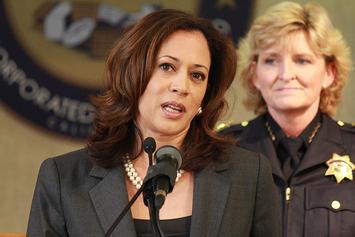 Progressives praise California as the harbinger of the political future, the home of a new, enlightened, multicultural America. Missouri Senator Claire McCaskill has identified California Senator Kamala Harris as the party leader on issues of immigration and race. Harris wants a moratorium on construction of new immigration-detention facilities in favor of the old "catch and release" policy for illegal aliens, and has urged a shutdown of the government rather than compromise on mass amnesty.
Its political leaders and a credulous national media present California as the "woke" state, creating an economically just, post-racial reality. Yet in terms of opportunity, California is evolving into something more like apartheid South Africa or the pre-civil rights South. California simply does not measure up in delivering educational attainment, income growth, homeownership, and social mobility for traditionally disadvantaged minorities. All this bodes ill for a state already three-fifths non-white and trending further in that direction in the years ahead. In the past decade, the state has added 1.8 million Latinos, who will account by 2060 for almost half the state's population. The black population has plateaued, while the number of white Californians is down some 700,000 over the past decade.
Read the entire piece at City Journal.
Joel Kotkin is executive editor of NewGeography.com. He is the Roger Hobbs Distinguished Fellow in Urban Studies at Chapman University and executive director of the Houston-based Center for Opportunity Urbanism. His newest book is The Human City: Urbanism for the rest of us. He is also author of The New Class Conflict, The City: A Global History, and The Next Hundred Million: America in 2050. He lives in Orange County, CA.
Photo: Office of the Attorney General of California [Public domain], via Wikimedia Commons