A new study released by WPC, authored by national transportation expert and urban policy analyst Wendell Cox, puts Seattle transit hype into perspective.
Cox evaluated population, employment, and commute trip data for the Puget Sound and found that automobiles are used by more than two-thirds of commuters to get to work throughout the Puget Sound.
Transit boosters often point to Commute Seattle survey data to bolster their view that transit is regionally popular and should be expanded to generate more work trips and reduce driving. They rely on the survey's statistic that 48% of commuters get to downtown Seattle by transit. That's true, but it's a niche market, Cox says, as only about 12% of Puget Sound employment is located in downtown Seattle.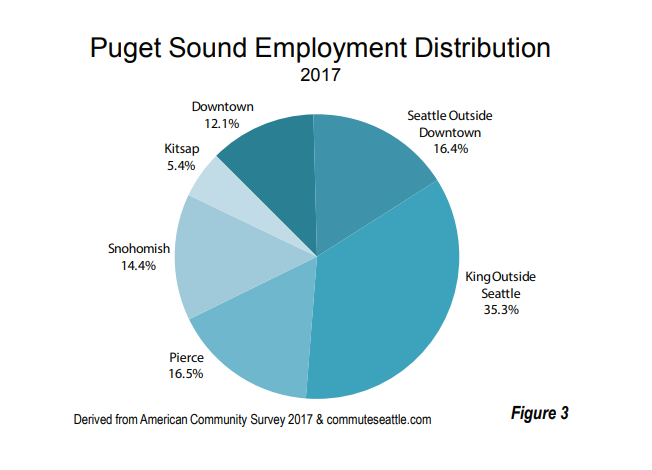 Outside of downtown Seattle, 76% of work trips are made by car. This will continue to be the case into the future.
Read the rest of the piece at Washington Policy Center.
Mariya Frost is the Director of the Coles Center for Transportation at Washington Policy Center. She is a graduate of the University of Washington with a degree in Political Science. She is on the Board of Directors for the Eastside Transportation Association, a member of the Jim MacIsaac Research Committee, and a member of the Women of Washington civic group. She and her husband live in Tacoma.