I took these photos at midday as I went about my usual chores. The forest fires that have been burning across California sent ash over San Francisco turning the sky a freakish shade of orange. Birds sat on the ground looking confused. The streetlights remained on since their sensors indicated it was still night at noon.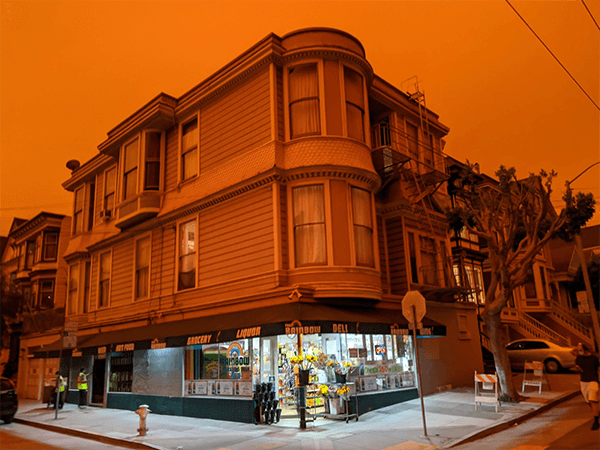 My neighbor sent up his drone and captured images from directly above our building. I got an instant Blade Runner 2049 vibe. Is this life imitating art? Or is art giving us a sneak preview? As grim as the air quality is in the city it's even worse in the countryside closer to where the fires are burning.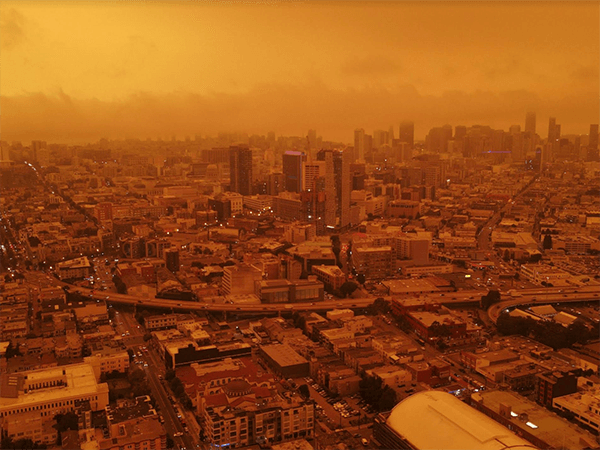 I had to drive down to the tech suburbs south of the city and the scenes were equally spooky. The YouTube headquarters, Merck, SAP, and Walmart's IT center were all wrapped in an orange shroud.
See the rest of this piece at Granola Shotgun.
---
John Sanphillippo lives in San Francisco and blogs about urbanism, adaptation, and resilience at granolashotgun.com. He earns his living by buying, renovating, and renting undervalued properties in places that have good long term prospects. He is a graduate of Rutgers University.