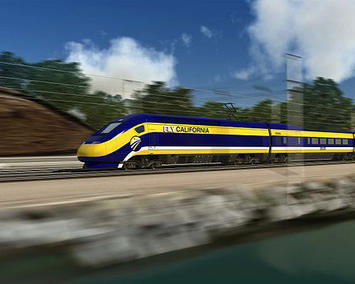 A Maryland circuit court judge >ruled last week that the Baltimore-Washington Rapid Rail Company did not have the >power of eminent domain and could not stop a development on land that the maglev promoter needed to use for its proposed line. The judge rejected the company's argument that its purchase of a franchise previously granted to the long-defunct >Washington, Baltimore and Annapolis Electric Railway gave it the power to condemn other people's land.
The maglev promoter didn't actually have the money to buy the land in question, but it wanted to halt a developer from building a mixed-use development on the property, which would have made condemnation a lot more expensive when and if it has the power and money to do so. The judge said that the company's argument contained "a lot of factual inaccuracies."
The prospects for building a maglev in the corridor have been further hurt by announcements from local officials such as >Baltimore Mayor Brandon Scott and >Prince George's County executive Angela Alsobrooks that they oppose the project. The mayor's office suggested that, since the Senate just authorized $2.4 billion to improve the Northeast Corridor, it would be foolish to back a project that threatened to take customers away from Amtrak.
Meanwhile, 1,200 miles away, the Texas Central — which has been granted power of eminent domain by Texas courts — has >admitted that it will not be able to build its proposed Dallas-Houston high-speed rail line unless Congress passes an infrastructure bill that give the Federal Railroad Administration the authority to loan the high-speed rail promoter $12 billion. The railroad had previously claimed that it would be able to finance the project solely with private money.
That $12 billion loan would only cover half the $24 billion cost of the project, but with a federally backed loan, promoters apparently presume they could raise the other half privately. However, where the $24 billion came from is anybody's guess. Back in 2016, the company was saying it would cost only >$10 billion, but by 2020 estimates rose to as high as >$30 billion. Given the cost overruns experienced after construction began on the California high-speed rail line, $30 billion sounds more likely.
Read the rest of this piece at The Antiplanner.
---
Randal O'Toole, the Antiplanner, is a policy analyst with nearly 50 years of experience reviewing transportation and land-use plans and the author of The Best-Laid Plans: How Government Planning Harms Your Quality of Life, Your Pocketbook, and Your Future.
Photo credit: California High-Speed Rail Authority via Wikimedia under Public Domain.